Microbiomes in Post-Digital Rectal Exam Urine Samples Linked to Prostate Cancer Risk Featured at 2021 AUA Annual Meeting
Press Release
•
Dec 14, 2021
Clinical research using MicroGenDX molecular testing highlights diagnostic applications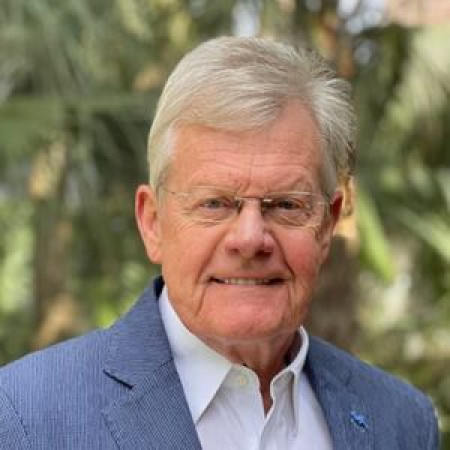 LAS VEGAS, December 14, 2021 (Newswire.com) - Dr. E. David Crawford presented "Microbiomes in post-digital rectal exam urine samples are linked to prostate cancer risk" at the American Urological Association's 2021 Annual Meeting in Las Vegas. This was among several presentations on cutting-edge clinical research from leaders in the field using MicroGenDX diagnostic technology. There were also three presentations by Dr. J. Curtis Nickel using MicroGenDX Next-Generation Sequencing (NGS) for comparative analysis of urinary microbiomes between asymptomatic healthy patients and patients with interstitial cystitis, acute cystitis, and chronic prostatitis.
These studies all contribute to the conclusion that molecular testing offers critical advantages to diagnostic regimens for infections of the urogenital tract. Dr. Crawford and his research colleagues, in collaboration with MicroGen Diagnostics, provided strong indications that corroborative urine, tissue, and semen microbiome studies using both PCR and NGS are needed to identify a possible microbial contribution to prostate cancer risk. 100 post-DRE urine specimens from patients with prostate cancer (PCa) were compared to 100 specimens from participants with PSA <1.5 ng/mL (low risk group). NGS identified Cutibacterium acnes as significantly more abundant in prostate cancer patients compared to low risk controls (P < 0. 05). Finegoldia magna was significantly more abundant in low risk controls (P < 0.05) compared to PCa. PCR differentially identified Klebsiella pneumoniae, Gardnerella vaginalis, Prevotella bivia, and Ureaplasma parvum in the PCa group, and Escherichia coli, Prevotella bivia, Mycoplasma hominis, Gardnerella vaginalis, and Ureaplasma parvum in the low risk control group.
"These data are a step forward in understanding the microbiome of men with prostate cancer, and further evaluations are underway," stated co-investigator Priya Werahera, PhD.
Dr. Nickel's research likewise illustrated the importance of comparative molecular microbiome analysis in diagnosing and treating UTIs and other inflammatory conditions of the urogenital tract. The study, a collaboration between Dr. J.Curtis Nickel and MicroGen Diagnostics, identified some 643 microbial species among 211 healthy subjects (106 female and 105 male) using NGS, with significant differences in microbial diversity based on gender, age, and previous antibiotic use. The greatest abundance of species detected by NGS included microbes in the Proteobacteria, Firmicutes, Actinobacteria and Bacteroidetes phyla — and the relative abundance of all taxa detected were presented at AUA 2021. Understanding the impact of these species and differences in the healthy urinary microbiome on possible infection will help inform treatment of UTIs.
###
About Dr. E. David Crawford
E. David Crawford, M.D. is Professor of Urology at the University of California San Diego and emeritus distinguished endowed Professor of Surgery, Urology, and Radiation Oncology, and Head of the Section of Urologic Oncology at the University of Colorado. Dr. Crawford has authored or coauthored more than 810 scientific articles, published seven textbooks, authored over 60 book chapters and has provided more than 2,200 educational talks for patients and physicians. Dr. Crawford served on the board of governors, the scientific advisory board of the Southwest Oncology Group, and was chairman of the Genitourinary Cancer Committee for 27 years. The Southwest Oncology Group is the largest clinical trials group in the world.
About Dr. J. Curtis Nickel
J. Curtis Nickel, MD, FRCSC, is Professor of Urology and Canada Research Chair in Urologic Pain and Inflammation at Queen's University, Kingston, Ontario, Canada. He has over 600 publications, is on the editorial board of eight Urology journals, past-editor of the AUA Update Series, a past-president of the Canadian Urological Association, invited to present in over 45 countries, continuously funded for over 25 years by US NIH and Canadian CIHR. He was awarded a CIHR Tier I Canada Research Chair (until 2021), AUA Distinguished Contribution Award, AUA Lattimer Medal and SIU Mostafa Elhilali Award for his contribution to international urologic research.
About MicroGenDX
Founded in 2008, MicroGenDX has become the industry leader in rapid turnaround and affordability for comprehensive Next-Generation Sequencing (NGS) and qPCR testing for clinical diagnostics. MicroGenDX is CLIA-licensed and CAP-accredited, and has been the trusted research partner for the CDC, U.S. Army, NASA and the FDA. MicroGenDX has published over 35 clinical trials and is the most experienced molecular diagnostic laboratory with some 1.5 million samples processed. Over 80,000 medical professionals rely on MicroGenDX clinical diagnostics.
Source: MicroGenDX