Michigan Robotics SMART 4.0 Successfully Completes Phase 1 Commissioning
Press Release
•
Jul 13, 2023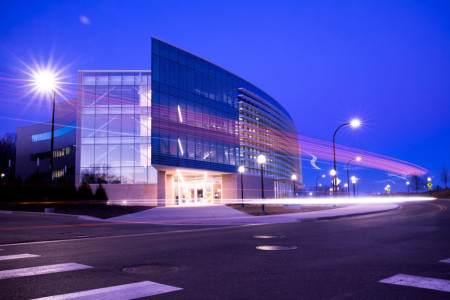 ANN ARBOR, Mich., July 13, 2023 (Newswire.com) - The University of Michigan and Applied Dynamics International (ADI) are pleased to announce the successful phase 1 commissioning of the SMART 4.0 innovation lab for manufacturing intelligence and digital twin technologies. The SMART 4.0 team tapped ADI to collaborate on the design and integration of their innovation lab to create a modular, open-architecture testbed, that offers a plug-and-play ecosystem for rapidly advancing technology.
SMART 4.0 is an industry-university collaboration research and innovation lab, created by Prof. Kira Barton and Prof. Dawn Tilbury at the University of Michigan's new Department of Robotics. The mission of SMART 4.0 is to advance manufacturing intelligence technology, including Digital Twin, Internet-of-Things (IoT), Open Process Automation (OPA), and human-robot collaboration, by bringing industry and university research together, building a collaborative plug-and-play ecosystem for rapidly advancing technology, and building a platform to enable workforce development for Industry 4.0, and Manufacturing 4.0, and beyond.
ADI is a digital engineering and industrial digital transformation solutions company that helps customers drive innovation within their organization using innovation testbeds, digital engineering methodologies, and real-time edge computing. The SMART 4.0 team tapped ADI to collaborate on the design and integration of their innovation lab to create a modular, open-architecture testbed, that offers a plug-and-play ecosystem for rapidly advancing technology. Furthermore, SMART 4.0 selected ADI's ADEPT edge computing and IoT connectivity software platform to provide the distributed computing and data backbone, allowing flexible plug-and-play with industrial Ethernet, connected with digital twin algorithms, and executing at the edge.
During the Phase 1 effort, a real-time "Connected Factory" was established to mechanically and electrically integrate collaborative robots, CNC machines, and 3D printers into the representative manufacturing system architecture. An Open Process Automation (OPA) computing and connectivity backbone was implemented, using ADI's ADEPT edge computing software platform, to connect the following new and legacy equipment:
Kuka KMR mobile robot
Kawasaki DuAro dual-arm robot
Toyota HSR mobile collaborative robots
Triton CNCs
Ultimaker3 and Ultimaker5 3D printers
Early phase 1 efforts included establishing an industrial Ethernet communications backbone to connect multiple and diverse equipment platforms with varying communication protocols. The SMART 4.0 computing backbone then also added the ability to run machine learning and artificial intelligence algorithms and physics-based simulation models in real-time, using off-the-shelf edge computing servers, with plug-and-play connectivity between machines and algorithms. With easy access to all data within the SMART 4.0 testbed, graphic visualization panels were added, bringing real-time data dashboards, and digital twin health-monitoring indicators.
Starting with a fully-functional manufacturing intelligence testbed, phase 2 will expand the lab capabilities and then demonstrate how this facility can be used to rapidly advance manufacturing technology. New lab capabilities include integration of the open-source Robot Operating System (ROS) software platform, providing hardware abstraction, configuration databasing, communications, and more. In addition, the SMART 4.0 lab will also see the addition of multiple cameras to provide optical sensing to, amongst other things, advance technology in robot-to-robot, human-to-robot, and robot-to-legacy-machine collaboration.
The SMART 4.0 testbed is a state-of-the-art research testbed that incorporates a number of the latest technologies for the purpose of developing and researching digital twins for a manufacturing system. Those requirements include additive and subtractive manufacturing in one integrated testbed, flexibility and reconfigurability, ability to transition between centralized and distributed system control, wireless communication for cameras and mobile robots, robot-to-robot part transfer, human-to-robot direct interaction, integrated methods for enhanced cybersecurity, platform flexibility to accommodate third party software, and VR modeling of the complete testbed.
The UofM SMART 4.0 testbed is positioned to advance smart manufacturing research through the unique use of digital twins and a flexible open architecture, for the purpose of decision-making in critical matters such as virtual commissioning, system reconfiguration, and predictive maintenance.
Source: Applied Dynamics International, Inc.