Michele Noel's New Book 'Respect the Path' Is An Insightful Narrative Meant To Empower The Sorrowing, Addicted, And Abused Women
Press Release
•
Aug 25, 2022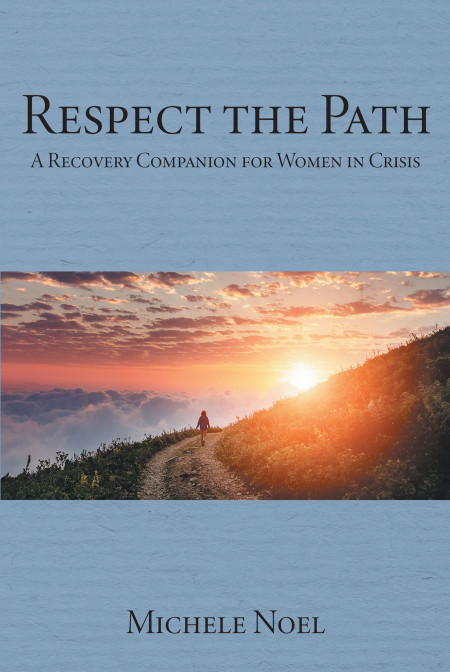 SANDY, Utah, August 25, 2022 (Newswire.com) - Fulton Books author, Michele Noel, a facilitator and group leader for over one thousand women's groups, has completed her most recent book "Respect the Path": a highly recommended read for the exhausted women who battle with their demons. Michele shared her personal life-saving insights in hopes to motivate struggling women. Michele had been there and she knew that the path to recovery requires a lot of effort. It's mentally, physically, and emotionally draining; but just know that when Christ is present in the process, everything's going to be fine in the end.
"Respect the Path is a gritty truth-telling companion book to any 12-Step Addiction Recovery effort for women. It is also a must-read for any woman who lives with or loves an addict and has suffered the abuses involved in such a relationship. Generally focused on the broad diversity of the Christian community, Michele pushes back on traditional Christian judgments about the 'good or bad' direction anyone's path is currently taking.
Working with women in over a thousand group and individual meetings has taught Michele that even the most depraved addict or the most horribly abused woman can find health and healing for her body, mind, and soul. "The Recovery path is grueling, exhausting, powerful, and glorious. Truth is, gloriousness can only come from growing out of that deprivation. Every path is simply a valued, vital part of uncovering the magnificence that already existed within every woman. Work the path—believe that your path has value, no matter what! Yet valuing the path does not grant permission to stew in the juices of self-pity, blame, or self-righteous rationalizations. Rather, we dig deep for that dormant power of Queenship and go to work. We change ourselves and the world one day at a time. Respecting the path requires us to open our minds to new concepts and ideas about how we think about what we are thinking about."
Michele has seen just as many lives brought to the brink of destruction by repetitive negative thinking patterns as by the ravages of any substance or behavioral addiction. Addiction patterns and negative thinking patterns can be overcome because the brain has a God-given healing power. God is in this work!
Michele uses the term addiction in a broad non-condemning sense because ownership and accountability are essential to healing and finding the joy of Recovery. "The term addiction becomes our friend, our instructor—not a shame label—and it certainly does not define who we are. Rather, it is merely the path we have trod.' Michele's favorite self-title is Addict-in-Recovery."
Published by Fulton Books, Michele Noel's book is an informative opus that puts emphasis on how grueling the path to recovery is. It urges readers to respect each pace because the journey to redemption is never easy.
It's a read filled with honesty, courage, and empathy.
Readers who wish to experience this potent work can purchase "Respect the Path" at bookstores everywhere, or online at the Apple iTunes store, Amazon, Google Play or Barnes and Noble.
Please direct all media inquiries to Author Support via email at support@fultonbooks.com or via telephone at 877-210-0816.
Source: Fulton Books