Miami Cocktail Company Sees Success From Premade Sangria and Mimosa Products
Press Release
•
Sep 28, 2016
100% Natural and Authentic, The Company Has Taken Everyday Cocktails and Made Them Better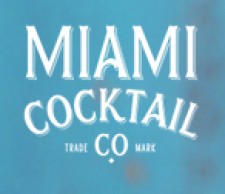 Miami, Fla., September 28, 2016 (Newswire.com) - Miami Cocktail Co., an organic, all-natural cocktail company based out of Wynwood Miami, witnesses huge success in the popularity of their pre-made cocktails. The company's most beloved mixes are two that are wine-based: the Sangria and the Mimosa. These two products are available for purchase online via their website or in select local Miami Whole Foods Markets.
The Certified Organic company imports organic wine from Spain and blood orange and tangerine juices straight from Sicily, Italy. To date, Miami Cocktail Co. boasts eight amazingly tasty flavors with the newest one, Organic Copper Pot Margarita, debuting at the end of the year.
"The brand has been successful because people are shifting to products with real ingredients."

Ross Graham, Founder
"The brand has seen success because people are really looking to shift toward products with natural ingredients," said Ross Graham, Founder of Miami Cocktail Co. "On weekends, look for our team at a variety of stores offering samples to shoppers. It's the best way for people to learn about the company."
The next step for the company is to launch their products in retail locations as well as in select restaurants and eateries. They would also like to expand their reach and target restaurants in New York and California. The company is looking forward to future partnerships and collaborations and anticipates a prosperous end to 2016 and a fantastic 2017 ahead.
Taste the difference that quality makes. Check out http://miamicocktail.com/ today to see all of the different product offerings.
About Miami Cocktail Company
Miami Cocktail Co. is a new organic craft cocktail company. Handcrafting premium, all natural, bottled cocktails with a passion for authenticity, uncompromising quality, and exceptional taste. Delivering a true craft cocktail experience, each offering is made with only the finest handpicked ingredients and premium organic craft wines. The cocktails are perfectly balanced, light and refreshing. With just 100 calories per serving, Miami Cocktails proudly contain no additives, preservatives, artificial colors, flavors or sweeteners and are always 100% natural. The Small Batch Organics line is an artisan craft cocktail series featuring two delicious cocktails: Organic Tropical Sangria (9% ABV) and Organic Blood Orange Mimosa (9% ABV).
# # #
Source: Miami Cocktail Company