Mexico Bariatric Services Launches Knowledge Base on Top Weight Loss Surgery Questions & Answers
Apart from facilitating bariatric surgery in Mexico, Mexico Bariatric Services (MBS) now provides an online database that answers medical and non-medical FAQs related to weight loss surgery.
Press Release
-
updated: Dec 13, 2018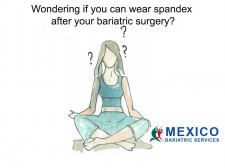 DALLAS, December 13, 2018 (Newswire.com) - ​Mexico Bariatric Services is proud to announce its Bariatric Surgery Knowledge Base. The database has been designed to offer comprehensive answers to frequently asked questions related to weight loss surgery.
MBS is a top facilitator of affordable weight loss surgery in Mexico. Clients will now be able to access answers to queries related to bariatric surgery. Topics covered on the knowledge base will be as follows:
Bariatric Surgery Procedures: This section includes information about gastric bypass, sleeve, balloon, and revision surgery.
 Weight Loss Surgery Failure: This covers tips on avoiding regaining weight after bariatric surgery and recovering from weight loss stalls.
Diet and Lifestyle: This section comprises nutrition guidelines, vitamin requirements before and after bariatric surgery, exercising, and other diet and lifestyle related information.
Financing and Logistics: This encompasses information on topics such as the cost of weight loss surgery in Mexico and financing options. It also answers all FAQs related to flying in or driving down to the bariatric surgery centers in Mexico.
Risks and Complications: This section comprises the risks and complications that may arise from a bariatric procedure, such as gastric sleeve leaks, vomiting, nausea, and dumping syndrome after gastric bypass.
Pre- and Post-Bariatric Surgery: This includes pre-op liver shrinking diet and other pre-op instructions. It also includes questions and answers on post-operative aspects. It includes dealing with emotional changes and practicing mindful eating as well.
Qualified bariatric experts at MBS provide answers to these questions. One of the foremost is Dr. Jorge L. Green. He is the lead bariatric surgeon of MBS in Tijuana. The Board of General Surgery in Mexico has certified him since 2012. Dr. Green has more than a thousand successful weight-loss procedures to his credit.
Ms. Katelyn J. Mock is a US-registered bariatric nutritionist. She is a prime contributor to the weight loss surgery knowledge base. Katelyn is a member of the American Academy of Nutrition and Dietetics. She has more than ten years of professional experience as a nutritionist.
She also operates MBS's Facebook Support Group. The group provides clients with an opportunity to interact with those who are considering, preparing for, or have already undergone bariatric surgery in Mexico. 
About Mexico Bariatric Services
Mexico Bariatric Services has a team of highly qualified and experienced bariatric surgeons, customer delight managers and weight-loss nutritionists.
It works with state-of-the-art hospitals and surgery centers in Tijuana, Cancun, and Mexicali. It facilitates quality, yet low-cost bariatric surgery in Mexico. Some of its highlights are:
A trusted name for more than ten years
A unit of a US-based corporation with Better Business Bureau (BBB) A+ rating
Highly qualified and experienced weight loss surgeons
US registered dietitian
60-80% savings on US prices
Destination support (in English and Spanish)
Online support groups
Tie-ups with top-quality hotels
Financing available
Source: Mexico Bariatric Services
---
Categories: Healthcare and Medical News
Tags: bariatric surgery faq, gastric sleeve questions and answers, weight loss surgery questions, wls questions
---