Messer Outdoors Offers Tools for Adventure
Site curates deals on survival gear, outdoor equipment and more
Press Release
-
updated: Dec 23, 2015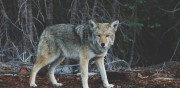 Burlington, Iowa , December 23, 2015 (Newswire.com) - Messer Outdoors, a new site focused on the outdoors and survival, wants people to be prepared for their next adventure.
The site offers uses access to tips and deals about outdoor equipment, new products, survival equipment and technology. Founder Keith Messer said his company is designed to help people enjoy the outdoors and offer them cost-effective solutions for their plans.
One of the products the site has highlighted is GoSun, a fuel-free solar cooker. The device combines one of the best parts of being outdoors—cooking outside—with the convenience of being free from having to start a fire or haul around bulky, heavy cooking gear.
Survival tools are hugely important, and not just for military personnel or extreme backpackers and hikers. Messer Outdoors connects people to a site where they can find what they need to be prepared for an emergency before it happens, because, as Messer said, waiting until disaster strikes is usually too late.
"It can be hard to find all the supplies and tools you might need during an emergency," he said. "Generally, only army supply stores carry a variety of survival tools. But now there's another option. Forge Survival Supply is an online retailer of survival tools. Their site has thousands of different tools for all types of situations and emergencies—from food rations and shelters, to insect repellents and survival knives."
More information is available at www.messeroutdoors.com
Share:
---
Categories: Hiking and Backpacking, Camping
---