Mental Health News Radio Network Announce Strategic Sponsorship by MyGenetx to Promote Public Knowledge About Pharmacogenetics
Bringing mental health professionals and genetic scientists together.
Press Release
-
updated: Sep 28, 2017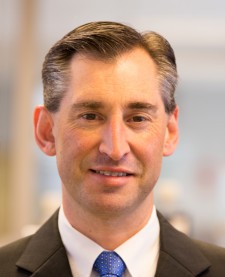 ASHEVILLE, N.C., September 28, 2017 (Newswire.com) - Mental Health News Radio Network is proud to announce MyGenetx as a "premium" sponsor and monthly radio show co-host. Headquartered out of Franklin, Tennessee, MyGenetx is a CLIA-certified lab focused on molecular and advanced diagnostic testing.  MyGenetx is a primary resource for transitioning and implementing precision-guided medicine. Mental Health News Radio Network, commonly known as MHNR network, based out of Asheville, North Carolina, is a network of podcasts focused on mental health and how it affects all aspects of individuals' lives: Emotional, Physical, Financial, Spiritual, Entertainment, Sports, Politics, Technological, and more. By bringing together mental health professionals and genetic scientists, this sponsored partnership will bring the general public a greater understanding of the vital role genetics play in diagnosing and treating behavioral health issues.
In their co-hosted podcasts, Dr. Dave Vigerust of MyGenetx and Kristin Walker of MHNR network, combine their individual expertise to delve into pharmacogenetics and its role in behavioral health treatment. Pharmacogenetics offers physicians the opportunity to individualize drug therapy for people based on their genetic make-up. Testing people prior to initiating drug therapy to determine their likely response to different classes of drugs is a key emerging area of genetic testing. Because not everyone responds the same way to medication, or they experience different side effects from drugs, a person's unique genetic makeup and individual response may mean that a drug that is effective for one person may be less effective for another. A drug that is safe for one person is less safe for another, even at the same dosage.
Several collaborative podcasts have been released featuring Dr. Dave Vigerust. The first discusses the importance of genetic testing and behavioral health and the ways a genetic understanding of a client can lead to a more thorough diagnosis than traditional methods. The second digs deeper into the role genetics play in shaping the mental health of patients. The third tackles Population Health, Rural Health and Global Health with Dr. Ali-Dinar.
Dr. Dave Vigerust, Ph.D. is the Chief Science Officer of MyGenetx. Dr. Vigerust is a strategic scientist, consultant, teacher, and inventor, particularly in the areas of infectious disease, oncology, genetics, pharmacogenetics (PGx) and immunology. Dr. Vigerust's academic and research interests focus around areas of precision medicine in cardiology, behavioral medicine, infectious disease, traumatic brain injury, neurooncology, neuroinflammation, and neurodegeneration. Dr. Vigerust has been widely published, including in 2016, studies in Clinical Diabetes, Future Cardiology, Future Neurology and Postgraduate Medical Journal. Dr. Vigerust was a speaker at 2016 TEDxNashville on the topic of Precision Medicine.
MHNR network is made up of Authors, counselors, technologists, and advocates with one common thread: Mental Health. These professionals come together to spread awareness of how mental health affects physical, mental, sexual, spiritual, technological, and financial areas of individual's lives. Each MHNR network host has a unique voice in the field of mental health. MHNR Network is proud to share their voices with our listeners.
Source: Mental Health News Radio Network
Share:
---
Categories: Healthcare Technology, Genetics, Medicine and Healthcare
Tags: behavioral health, Gene therapy, genetic pharmacology, geneticist, Genetics, mental health, mental health therapy, podcasts
---