Mental Health News Radio Announces New Behavioral Health Podcast Network
Press Release
•
updated: Jul 3, 2019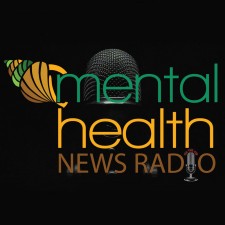 ASHEVILLE, N.C., December 14, 2017 (Newswire.com) - ​​Mental Health News Radio is proud to announce the creation of their new behavioral health podcast network; "Mental Health News Radio Network". The network will host podcasters specializing in different areas of behavioral under the MHNR umbrella. While Mental Health News Radio loves hosting its own podcast, they understand that destigmatizing mental illness is no easy task. To maximize the efforts, they created a family of podcasters that are dedicated to niche audiences. Many of the new network podcasters began as former guests of MHNR who became interested in hosting their own podcast. After being approached multiple times by numerous professionals, Kristin Walker, CEO of MHNR, decided it was the opportune moment to branch out and make her endeavor global.
MHNR already has a global audience with listeners from over 170 countries. MHNR Network's goal was to have five podcasters by the end of 2017. So far, the network has 17 shows and counting! MHNR expects the network to grow exponentially in 2018. As always MHNR is adopting an open-minded approach to the future of the network. The ultimate goal of MHNR has always been to create a platform for advocacy. With this goal in mind, MHNR Network is dedicated to creating a well-rounded network with a robust number of podcast selections.
MHNR network is made up of authors, counselors, technologists, and advocates with one common thread: Mental Health. These professionals come together to spread awareness of how mental health affects physical, mental, sexual, spiritual, technological, and financial areas of individual's lives. Each MHNR network host has a unique voice in the field of mental health. MHNR Network is proud to share their voices with our listeners.
Currently, MHNR Network has the following podcasters actively recording shows:
Author Andrea Schneider's "The Savvy Shrink" focuses on narcissistic abuse recovery/ healing from toxic relationships; trauma and loss, and maternal mental health.
Author Kim Saeed's podcast "Heal, Grow, Evolve" takes you on a journey toward recovery and transformation following narcissistic abuse.
"Morph Into A New You" is author Johnny Calloway's podcast that can be summarized by one of his favorite statements, "If you want to change your life, you've got to change your mind about your life."​
Stephen Kavalkovich's goal is to educate firefighters, police officers, soldiers, EMS providers, and all first responders who are under immense routine pressure and stress, leading to challenges both at work and at home. His mission is to spotlight these problems and to offer solutions via the "Rescue the Rescuers" podcast and blog.
Aaron Huey's podcast "Beyond Risk and Back" helps parents get their kids back after addiction, risk-taking behavior, or mental health challenges.
Dr. John Huber is the host of "Mainstream Mental Health" podcast. Dr. Huber reached out to the network after creating his own podcast and ask to be a part of the movement.
Joseph Fusaro is part of Mclean Hospital's Deconstructing Stigma campaign and has created his own podcast "Hysteria Radio".
"Beyond the Bars Radio" is Rob Lohman's podcast that explores addiction, incarceration, recovery, and advocacy.
Although this is not an exhaustive list of podcasts on the network, one can see the depth of knowledge represented within the network.
Mental Health News Radio is sponsored by several organizations that share common goals. At the forefront of MHNR Network's goals in 2018 is to obtain sponsors for the growing network. This would provide the extra support the network needs to move forward in accomplishing its mission to destigmatize mental health.
CEO and host of Mental Health News Radio, Kristin Walker, has been working in the behavioral health field for over 20 years. She is the CEO of everythingEHR, a behavioral health technology consulting firm. She is also a Founding Member of Digital Tech Initiative, a Benefit LLC dedicated to research, education, and the treatment of digital media addiction. Many of the guests on MHNR have co-hosted multiple shows with Kristin and become part of the podcast family. Mental Health News Radio has broadcast live from many of the largest conferences in the industry such as The National Council for Behavioral Health. MHNR Network interviews give a voice to the world by engaging in conversations that matter. They cover a variety of topics including but not limited to: depression, psychological trauma, suicide, addiction, narcissism, codependency, empathy, sexual abuse and many more.
Source: Mental Health News Radio Network