Medical Practice Solutions Technology Approved by Immunization Integration Program
Press Release
•
updated: Apr 27, 2018
Glenwood Systems' GlaceEMR Certified By Initiative Aimed to Improve Accuracy of Immunization Data Sharing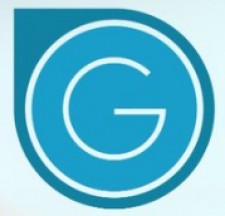 WATERBURY, Conn., April 27, 2018 (Newswire.com) - GlaceEMR a medical practice software offered by Glenwood Systems, a practice management solutions company based in Waterbury, Conn., was one of five software programs which met the criteria of the Healthcare Information and Management Systems Society (HIMSS) Immunization Integration Program. The HIMSS Immunization Integration Program is an initiative to improve the accuracy of immunization data sharing between public and private healthcare organizations.
GlaceEMR is a full-service electronic medical records platform which provides a customizable solution to improve patient outcomes, satisfaction, and costs. The software is designed to streamline the medical records process in an easy-to-use, efficient interface. Some features of GlaceEMR include a patient portal, e-RX, patient reminder software, electronic fax software, lab interfaces and more. The software is available through both of Glenwood Systems' software packages, GlaceComplete and GlacePremium.
The initiative, supported by the Centers for Disease Control and Prevention and approved for health IT certification by the Office of the National Coordinator for Health IT, is designed to improve the quality and timeliness of immunization-related data public health departments exchange with private providers, according to an article published by "Healthcare IT News."
Glenwood Systems offers consultation practice management services and a wide variety of streamlined software programs for practice management, electronic medical records retention, medical billing, administrative/marketing services and more. Their services and software programs are aimed at providing full-service, backend support so that medical personnel and physicians can focus on treating patients and improving lives.
For more than 20 years, Glenwood Systems has provided fully-integrated analytics, easy-to-use software and excellent practice management solutions. The company is pleased GlaceEMR met the high standards of HIMSS and strives to continually provide the best in medical practice solutions.
Glenwood Systems has provided comprehensive medical practice solutions since 1998. The company offers medical support software, administrative services, practice analysis, marketing support, patient portal software, medical billing services and more. The company aims to simplify practice management through effective and efficient systems. With more than 20 years of industry experience, the team of dedicated professionals has the knowledge and rapport to implement strategic systems, consistent payments and optimized collection rates for medical practices and hospitals throughout the nation. The Glenwood Systems team specializes in mastering practice efficiency so physicians and medical personnel can focus on treating patients and improving lives.
For more information, visit: glenwoodsystems.com.
Source: Glenwood Systems