MediaCrossing CEO to Lead Event for American Marketing Association, Fairfield County Chapter
Michael Kalman will discuss Programmatic Advertising for AMA on March 9, 2017
Press Release
-
updated: Mar 2, 2017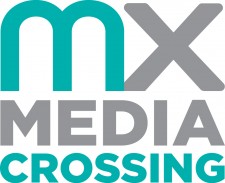 Stamford, CT, March 2, 2017 (Newswire.com) - ​​The American Marketing Association, Fairfield County Chapter is pleased to offer an event led by Michael Kalman, CEO of MediaCrossing, during which he'll demystify programmatic for those not fully familiar, and prepare those who already make large commitments via programmatic to be more successful in 2017. The event, titled, "Programmatic Advertising: Building 1 to 1 relationships with consumers through innovative strategy and technology," is scheduled for Thursday, March 9, at 6:00pm at Sacred Heart University: Stamford Campus. Registration is available online and open to all. Ticket prices are $10 for students, $20 for AMA members and $30 for non-members.
The topic is vital to those engaged in digital marketing today: programmatic media buying is now responsible for more than two-thirds of all online display buying. Using audience profiles gleaned from a marketer's own web properties, a strategy to reach lookalike audiences can be developed and deployed extremely efficiently. However, while programmatic advertising may sound like a silver bullet for brands and other businesses, it's not as simple as it sounds.
MediaCrossing is a programmatic advertising agency in Stamford, CT, led by Kalman. "When we started this business, we thought it would be all about the automation, that it could be almost self-service," he explains. "What we've come to realize is that you need really smart people, great data analysis tools, strategy that's informed by real-world outcomes, and strong relationships and integration with the exchanges that provide the inventory."​
Kalman adds that today's advertisers must own the customer conversation and truly understand how targeting data and digital tactics are quickly changing the way they can win customers. He hopes to help local businesses understand the significance of programmatic and provide some experience-based advice to help them succeed.
The event will provide both strategic and tactical tips for marketers, including:
How media buying has changed because of programmatic – it's radically different than only a few years ago
Why reach is important, but providing consumers with specific messaging, "in the moment" is more important to build life-long engagement
How a programmatic strategy mines for new clients on a hyper-local, hyper-specific basis
Carlene T. Armetta, President of the AMA Fairfield County is looking forward to the event.  "With so much of digital advertising transacted programmatically today, we know this is an important topic for our members and the larger marketing community. We're pleased to have a speaker like Mr. Kalman who's had so much hands-on experience and the ability to offer insights that can really benefit attendees."
The event is open to all, but is most beneficial for CMOs and other senior marketing leaders; advertising buyers at agencies and on the client side; and any personnel charged with media buying.
Event Details:
Programmatic Advertising: Building 1 to 1 relationships with consumers through innovative strategy and technology
Date: Thursday, March 9, 2017
Time: 6:00pm – 9:00pm
Location:   Sacred Heart University: Stamford Campus, 3 Landmark Square, Stamford, CT 06901
Tickets: Purchase online at http://bit.ly/2lJomkA  - Prices $10/$20/$30
About AMA Fairfield County Chapter:
The Fairfield County Chapter of the American Marketing Association (AMA) is one of 75 chapters in the US and Canada that make up the largest association of marketing professionals in the world with over 30,000 members. The Fairfield County Chapter is dedicated to keeping area marketing professionals up-to-date on the latest trends and best practices, as well as encouraging networking opportunities to build professional relationships and share ideas and knowledge.
Chapter activities include thought-provoking, engaging programs each month from September through June, breakfast roundtable discussions and the occasional mix-and-mingle social events.
Chapter events are open to all: members and non-members, veteran marketers and rookies just starting out, students and professors, corporate executives and small business managers. Learn more at http://amafairfieldcounty.org.
About MediaCrossing:
​MediaCrossing helps agencies and advertisers drive better results through digital advertising. We empower mid-sized companies to reach global audiences and global companies to reach local audiences. Our clients gain equal access to our team of strategic marketing experts and leading-edge programmatic technology, regardless of their size or budget. Working across all channels and all devices, the MediaCrossing team always keeps a single goal in mind: to help our clients get the best possible value from their advertising campaigns.
Founded in 2012, MediaCrossing Inc. is headquartered in Stamford, CT. Learn more at www.mediacrossing.com
Source: MediaCrossing
Share:
---
Categories: Advertising, Marketing, Business
Tags: advertising, advertising agency connecticut, AMA, marketing, MediaCrossing, programmatic advertising
---