Media Executive, José Villafañe Acquires 1st Radio Station in Top 10 DMA
Press Release
•
updated: Aug 3, 2021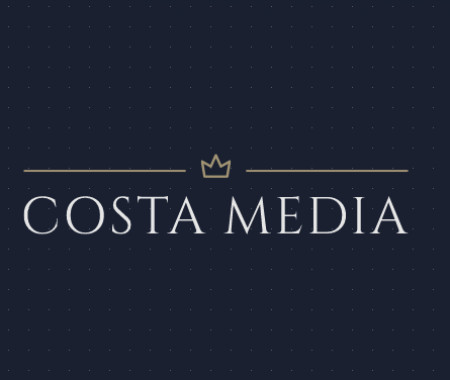 NEW YORK, August 3, 2021 (Newswire.com) - Costa Media Boston LLC, is a recently founded broadcast company in Boston, MA, by Managing Partner and Co-Founder Jose Villafañe, with the intent and purpose of creating a Northeast regional network focused on Spanish-language format targeting Hispanics.
Boston was the first market acquisition for the company through an LMA to Purchase agreement with Costa Eagle Media, which has been in the Boston DMA for over 33 years and currently owns and operates three other frequencies.
"We strategically selected Boston as the first market to launch our broadcast division because of the lack of radio stations catering to the Hispanic community that offer premium content for the local market," said Villafañe. Boston's 13% Hispanic population hails mostly from the Caribbean; Puerto Rico and the Dominican Republic. "Although this is a Top 10 market, most of Boston's Spanish-language radio stations broadcast nationally syndicated programs or broker Spanish-language radio. We want to change that by super-serving the local community through premium local programming," said Villafañe.
Jose M. Villafañe has been a Broadcast Media Executive for nearly 25 years. He held the position of President of Entravision Communications, where he created and launched the Entravision Radio Network that introduced the Company to the National Media arena. Prior to that role, Mr. Villafañe worked with Radio Unica and Univision Communications overseeing National Sales for Radio, Television, Digital Media and Business Development. Presently, Mr. Villafañe is Chief Executive Officer and Chief Revenue Officer of MNA Sales, a National Rep Firm focused on Spanish-language Radio in Emerging Markets, and Nueva Network newly launched in March 2021. Nueva Network is a Spanish Radio Network with 350 Radio Stations in 150 DMAs with coverage of 83% of the U.S. Hispanic and over 10 million Social Media followers through its Syndicated National Programs. Villafañe started his career at Katz Media Group in 1997 after graduating from Marist College in Poughkeepsie, New York.
For Inquiries Contact Miguel Venegas, Vice President of Marketing @ miguel@latinx103.com or visit our website at www.latinx103.com
Source: Costa Media Boston LLC