Media Advisory - CareSkore to Attend NAACOS Fall 2017 Conference
Press Release
•
updated: Sep 19, 2017
To demonstrate latest population health management models such Personalized, Autonomous (AI) Patient Engagement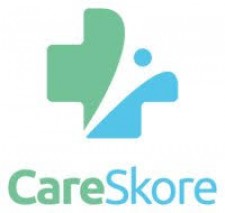 MOUNTAIN VIEW, Calif., September 18, 2017 (Newswire.com) - CareSkore, the leader in end-to-end personalized population health management (PHM), will be attending the NAACOS Fall 2017 Conference in Washington, DC, the leading event for all Accountable Care Organizations (ACOs), attracting more than 650 ACO leaders from across the country, and featuring presentations on valuable policy insights and operational insights from CMS officials and ACO experts.
What: CareSkore executives will be present to describe its latest PHM innovations to reduce care management costs and boost patient engagement. Specific topics will include​:
Capturing revenue from chronic care management
Reducing mundane tasks and cognitive burdens through autonomous care workflows with dynamic tasks lists
Shrink clinical/operational variance, ensuring no patient needs get missed
Improve care team efficiency by informing them which patients to engage and why
When: Oct. 4–6, 2017
Where: Booth B4, NAACOS Fall 2017 Conference, Capital Hilton, Washington, DC
Who: CareSkore executives
Why: CareSkore's innovative PHM is being adopted by major providers to boost revenue, reduce costs, improve patient engagement, and enhance care team coordination
About CareSkore
CareSkore is the leading provider of personalized population health management, leveraging machine-learning to generate predictive and prescriptive real-time analytics to understand each patient you are managing, what you are managing them for, and how you are/should be managing them. CareSkore's AI-enhanced personalized engagement reduces risk of patient behaviors that could lead to poorer outcomes. CareSkore's end-to-end patient care management platform ensures quality results and maximum revenue with value-based contracts. www.careskore.com. Twitter - @careskore.
Media Contact
Natacha Rousseau
CareSkore
Natacha@careskore.com
(323) 352-6417
Source: CareSkore
Tags