MedeAnalytics and Socially Determined Partner to Provide a More Holistic View of Patients and Members With Integrated Social Determinants of Health Data
Press Release
•
Oct 23, 2023
Collaboration paves the way for optimized value-based care through actionable SDOH insights that enable meaningful local partnerships, cost savings, improved community health and more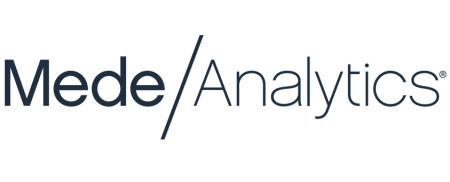 RICHARDSON, Texas, October 23, 2023 (Newswire.com) - MedeAnalytics, a healthcare analytics software-as-a-service (SaaS) leader enabling clinical, financial and operational analytics for healthcare providers, payers, payviders, employers, and other key stakeholders in the ecosystem, announced today a strategic collaboration with Socially Determined, a social risk analytics and solutions company leading the integration of health and social care. This partnership sets a new industry standard for interdisciplinary collaboration by incorporating social determinants of health (SDOH) data and traditional healthcare data to illuminate where and how social risk impacts communities, populations and business performance. By incorporating Socially Determined's SDOH data into MedeAnalytics solutions, healthcare organizations can go beyond traditional healthcare metrics and significantly influence individual and community outcomes.
As more organizations make the transition from fee-for-service to value-based care, SDOH data will be crucial to their success. SDOH factors have been shown to have a greater influence on health than genetic factors or access to healthcare services. By integrating social risk data with clinical, claims and other traditional health data, organizations can create more effective, tailored intervention strategies that will improve healthcare equity and reduce disparities within communities.
"Meaningfully integrating SDOH data into population health management strategies, platforms, and tools is the next frontier of driving success in value-based contracts," said Trenor Williams, MD, Founder & CEO of Socially Determined. "That's why we're thrilled to integrate our social risk data and analytics into MedeAnalytics' industry-leading population health management solutions. The insights offered by our combined solution creates unparalleled opportunities for payers and providers to improve outcomes, manage costs, and advance equity at scale for the communities they serve and the populations they bear risk for."
Aligning with the CMS Framework for Health Equity, this partnership paves the way for organizations to optimize their value-based care strategies. It provides organizations with easy access to Socially Determined's risk scores and analytics that span seven domains including the economic climate, food landscape, housing environment, transportation network, health literacy, digital landscape and social connectedness. Integrating this information into the MedeAnalytics platform empowers organizations with actionable, strategic recommendations so they can confidently identify communities most in need and develop and prioritize outreach strategies that support better health outcomes and will have the biggest impact.
More specifically, to meet the unique needs of both payers and providers, this solution incorporates both community and individual-level SDOH data into risk adjustment calculations. This approach offers clear insight into the factors influencing health risks to inform strategy and program design, enhance reimbursements for health plans, and fosters success in value-based care programs. By layering SDOH data with clinical outcomes, organizations can identify and understand the socioeconomic factors influencing adverse health outcomes and barriers to patient engagement.
For employers, understanding SDOH factors provides a roadmap to tailor wellness programs and address emerging chronic conditions in their workforce. Additionally, integrating SDOH REL (Race, Ethnicity and Language) data with provider geomapping identifies linguistic and cultural gaps in care, promoting better patient engagement and driving health equity.
"Integrating Socially Determined's robust social risk data and analytics into our data fabric-enabled cloud platform marks a pivotal advancement in healthcare analytics," said Steve Grieco, CEO of MedeAnalytics. "By using our state-of-the-art data fabric, augmented analytics and interoperability embedded in our solutions, we're able to combine clinical, claims and other disparate data sources into a comprehensive, 360-degree view of the patient. This will allow further risk stratification for focused interventions, leading to better care coordination, patient engagement, cost savings, and stronger, healthier communities. In addition to value-based care and population health management to address health equity challenges, MedeAnalytics clients can harness the social risk data and insights across all of our solutions."
MedeAnalytics and Socially Determined will be showcasing their joint solutions and consulting services at the upcoming 2023 CAHP Annual Conference from October 23-25, 2023 in Desert Springs, California. Attendees can visit MedeAnalytics at Booth #715 or online at https://medeanalytics.com/landing/cahp2023/.
###
About Socially Determined
Socially Determined is leading the integration of health and social care through social risk analytics. Its SocialScape® platform, social risk data, and industry-leading solutions empower health systems, plans and other risk-bearing organizations to manage risk, improve outcomes, and advance equity – at scale. Headquartered in Washington, D.C., Socially Determined has been named as one of the 15 most promising healthcare companies by Fierce Healthcare. For more information, follow Socially Determined on Twitter (@SocDetermined) or LinkedIn (www.linkedin.com/company/socially-determined), or visit www.SociallyDetermined.com.
About MedeAnalytics®
With over 30 years in the industry, MedeAnalytics is a leader in healthcare analytics. Using a data fabric-enabled cloud platform, our SaaS solutions run on cutting-edge innovation and enable measurable impact for healthcare payers, providers and payviders. With the most advanced data orchestration and interoperability in healthcare, organizations count on us to deliver actionable insights that improve financial, operational and clinical outcomes. To date, we've helped uncover millions of dollars in savings annually. To learn more, browse our website, LinkedIn and featured insights.
Media Contacts:
Caryn Tomer
AVP, Marketing for MedeAnalytics
618.579.9717
caryn.tomer@medeanalytics.com
Mike Reilly
fama PR for Socially Determined
Source: MedeAnalytics