Mechdyne's IT Remote Activation Service Saves Client Time and Money
Press Release
•
updated: Nov 14, 2018
Phone activation time cut in half for assisted living facility IT staff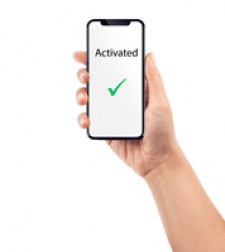 MARSHALLTOWN, Iowa, November 14, 2018 (Newswire.com) - Mechdyne is working with an assisted living facility headquartered in Illinois, who is seeing a significant positive impact from Mechdyne's IT Service Desk and remote mobile device support. With multiple locations nationwide and nearly 7,000 caregivers dedicated to supporting their residents around the clock, smartphones are a critical tool for team members to stay connected. Mechdyne's remote activation service delivered a 50 percent reduction in total activation and configuration time for these mobile phones.
Before utilizing Mechdyne's remote activation service, the facility's internal IT staff was solely responsible for managing all mobile device support needs for their employees, including activations. Depending on the technology skill-set of the end-user, the process averaged roughly 90 minutes per phone. With Mechdyne's remote level 2 support, the time it takes to activate and configure a phone for corporate use now averages 45 minutes. Leveraging Mechdyne's Remote Level 2 support team, a technician is able to walk users through their remote mobile phone activation in two distinct ways:
On Apple iPhones, Mechdyne's IT staff can view the actions of the end-user and provide simple step-by-step instructions to the end-user in real-time
On Android phones, Mechdyne's IT staff can take full control and perform the entire activation without action needed from the end-user
The improved efficiency of the remote mobile phone activation process has enabled the facility's internal IT staff and employees to focus on important business objectives and maintaining high standards of quality across their assisted living facilities.
About Mechdyne Corporation: Mechdyne Corporation is a broad-based technology partner specializing in audiovisual and information technologies (AV/IT), visualization and software solutions, immersive virtual reality technologies, and technical support services. We address complex projects where an in-depth understanding of user requirements leads to the development of customized solutions involving elements of display, graphics computing, software, and professional services. Headquartered in Marshalltown, Iowa, Mechdyne serves a global client base that includes leading government laboratories, university and research centers, energy, aerospace, manufacturing, and medical organizations, as well as any other user of advanced technology.
Media Contact:
Brittney Dixon
Mechdyne Corporation
641-352-5125
Brittney.Dixon@mechdyne.com
Source: Mechdyne Corporation
Additional Links