MBAchic Launches Scholarship for Women Pursuing Studies at Brenau University's Executive Women's MBA
Press Release
•
updated: Aug 21, 2019
The MBAchic Scholarship will help fund students' studies pursuing the Brenau EWMBA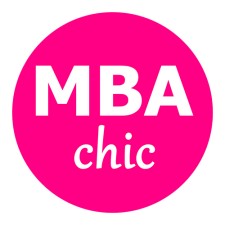 NEW YORK, August 21, 2019 (Newswire.com) - ​​​​​​MBAchic, the online resource and community for MBAs and professional women everywhere, has partnered with Brenau University to establish a scholarship for students pursuing their Executive MBA. The newly launched MBAchic scholarship will provide $10,000 in funding to those applying to be part of the program's inaugural January 2020 intake.
In a groundbreaking move, Brenau University has established the first program of its kind: an Executive Women's MBA (EWMBA). The Brenau EWMBA is specifically designed to equip and promote uniquely driven women who are currently successful in the workplace but looking to advance to the C-suite. The Executive Women's MBA is provided through a flexible platform that combines cohort and independent learning through online experiences and extended weekend residencies that employ interactive learning at the most significant financial and commercial centers in the world.
MBAchic is an online resource and community for MBAs, future MBAs and professional women everywhere to connect, inspire and learn from each other. Originally launched as a student blog in 2011, the site broadened to include advice, business school dean interviews (interview with previous Dean Jim Dean of UNC Kenan-Flagler here) and guest blogs from its powerful community. MBAchic relaunched the website in January 2019, originally testing the waters via Instagram (@MBAchicblog); the small but growing global community engages to share their stories via guest blogs, Instagram Takeovers (#MBAchicTakeover) and more.
The primary goal of MBAchic is helping women get into and navigate business school and their careers beyond graduation, but MBAchic offers advice and community for professionals everywhere. MBAchic covers MBA program ratings and testimonials, interview tips and tricks, applicant advice including test prep, career development and recruiting/job searching advice, networking, and #KeepitMBAchic, the popular fashion and style advice often delivered on #WorkwearWednesdays. Whether you're thinking about an MBA (or not), currently pursuing one, or graduated with your degree (recently or ages ago), this is the fun Vogue-meets-Financial-Times combo to keep you motivated, engaged, inspired and entertained.
"​With a more than 140-year legacy of educating and empowering women, nearly 50 years offering an MBA, and nearly 30 of offering online education, The Women's College of Brenau University is the perfect institution to launch the first Executive Women's MBA. When I was researching where the gender gap in executive-level professionals began, it was clear that it was at the MBA level. The balance is really maintained (if not even tilted slightly in favor of women) through the bachelor's degree. However, at the MBA level, we are just now over 35% participation by women, and the statistics go down from there at every level of advancement in a women's professional life. The most difficult statistic to read is that female representation at the CEO level is actually declining and currently sits at only 5%. We wanted to attack the problem at the root, and that was at the MBA. We also wanted to create a program that met the needs of busy women and created an environment that was open for conversations and concerns that went beyond the classroom. We are very excited to partner with MBAchic to launch a scholarship that will help fund the studies of ambitious women looking to take their careers to the next level." -Dr. Juli Clay
Source: MBAchic
Related Media
Tags
Additional Links