Max Martin and Cecilia Bartoli Honoured With 25th Polar Music Prize, Presented by King Carl XVI Gustaf
Press Release
•
Jun 16, 2016
Justin Timberlake, Katy Perry, Britney Spears, Pink, Adam Levine, KISS, Simon Cowell and Backstreet Boys send congratulatory messages #polarmusicprize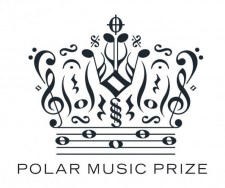 Stockholm, Sweden, June 16, 2016 (Newswire.com) - ​​Max Martin, the Grammy Award winning hit-making maestro, and Cecilia Bartoli, internationally renowned mezzo-soprano, have been honoured today with the 25th Polar Music Prize, the world's most prestigious award for music. The 2016 Laureates were enthusiastically applauded as they received their Prizes from King Carl XVI Gustaf. Citations were read by Brian Littrell, Kevin Richardson and Howard Dorough of Backstreet Boys and Sweden's culture minister Alice Bah Kuhnke The gala ceremony took place in Stockholm's Concert Hall.
Marie Ledin, Managing Director of the Polar Music Prize, said: "Max Martin and Cecilia Bartoli have both contributed an incredible amount to music in their respective fields. They embody what the Prize represents; excellence in the world of music. It is an honour to have them as our 2016 Laureates"
Cecilia Bartoli said, on receiving her Award: "I am so excited! Thank you very much for this wonderful prize. I am deeply honoured and I am very proud. Thank you to the Polar Music Prize for supporting and promoting the universal values of music. For me, music is emotion, passion and humanity. I strongly believe in the power of music and I am here to share my belief with all of you!"
In his acceptance speech, Max Martin, who is famous for keeping a low public profile, joked "You blew my cover! I've managed to hide between two speakers in a basement for over 20 years, but you got me!" He said that he has two secrets for writing the perfect pop song, firstly, and this was typically self-deprecating and modest, "to steal. Yes. I confess. I have through the years ripped off giants like Abba, Kiss, Prince….and of course Lasse Holm" And the second , "and most important is love" from Jenny his wife and daughter Doris " I could NOT have done it without you." He concluded with, " to the Polar Music Prize, I can't thank you enough for this honour."
Artists performing in tribute to Max Martin and Cecilia Bartoli, included Peter Jöback Seinabo Sey, Amanda Bergman, Ann Hallenberg, Lena Willemark and folk music group Vasen. The Royal Stockholm Philarmonic Orchestra was led by maestro Hans Ek.
Simon Cowell's filmed message to Max Martin caused much amusement when he admitted telling Max Martin that "no-one is going to have a hit with a name like that" – he was referring to Britney Spears and "Oops I did It Again". He also reflected that "I don't think that Max Martin is human, I think he was made in Sweden to make hit records, because nobody human can have done what he's done. In the history of pop music he is the best writer alive today" Zlatan Ibrahimovic, Sweden's national football captain, joked, " Max Martin, you've come up to my level and are winning some nice prizes!"
Britney Spears said: "I think you're a genius, it's such an honour to work with you…you've been a part of my career from the beginning." Justin Timberlake also congratulated Max, saying: "…no one deserves it more. You are a master." Katy Perry talked about the "wonderful back and forth" of the working process with Max, and how he "sets the scene for it to be really creative", and Pink said: "you blow my mind and I'm really proud of you."
Ann-Sofie von Otter, the celebrated mezzo-soprano, congratulated Cecilia Bartoli, and said: "I'm really thrilled that you are getting this award because I so admire you for your unique artistry and your passion for the music, the music making, for the repertoire and the recordings."
The Polar Music Prize, also referred to as the "Nobel Prize for music," is an international recognition of excellence in the world of music. The first Laureates in 1992 were Paul McCartney and the Baltic States and the most recent, was percussionist Dame Evelyn Glennie and singer Emmylou Harris. The roll call of former Laureates reads like a who's who of modern classical music: Dizzy Gillespie, Patti Smith, Bob Dylan, Ravi Shankar, Renee Fleming, Ray Charles, Youssou N'dour, Mstislav Rostropovich and Kronos Quartet.
The Prize was founded by Stig "Stikkan" Anderson, the publisher, lyricist and manager of ABBA, to honour "significant achievements in music and/or music activity and to break down musical boundaries." In 2016, The Polar Music Prize celebrates its 25th year.
The board of the Stig Anderson Music Award Foundation includes representatives from the Stig Anderson family, SKAP (The Swedish Society of Songwriters, Composers and Authors) and STIM (The Swedish Performing Rights Society). The task of scrutinising nominations submitted and selecting the Laureates is undertaken by an Award Committee comprising of experienced members of the music industry, representatives from the Anderson family, musicians, and previous Laureates. Laureates each receive a specially designed trophy by Efva Attling and 1 million Swedish Krona.
For further information on the Polar Music Prize please visit www.polarmusicprize.org.
-ends-
For further information contact:
Fran DeFeo
Frandefeopr@gmail.com
To download video and photos:
Available for downloading from www.polarmusicprize.org.
A Spotify playlist of Max Martin artists is available here:
https://open.spotify.com/user/1133728528/playlist/4hpgrmFlF7rUasjPe8HUFs
A Spotify playlist for Cecilia Bartoli available here:
https://open.spotify.com/user/1133728528/playlist/4a1vJa37JZ7r4vtriiMu8p
Notes to editors:
Max Martin citation:
The Polar Music Prize 2016 is awarded to songwriter Martin Sandberg from Stockholm, Sweden, who writes under the name Max Martin. Melodies are like time capsules. Melodies define their time and are spread from person to person, across borders and across generations. In the last 20 years, no composer in the world has written melodies as sustainable or as widespread as those of Max Martin. Right now, at this very moment, someone, somewhere in the world will be singing a hit song written and produced by Max Martin. With his ear for song melodies, his musical precision and craftsmanship, he has refined and developed the world's popular music.
Cecilia Bartoli citation:
The Polar Music Prize 2016 is awarded to the mezzo-soprano Cecilia Bartoli from Rome, Italy. With a vocal range of three octaves and a unique ability to live a role with fullness of expression, Cecilia Bartoli has developed song as an art form. Cecilia Bartoli has spellbound audiences in the world's great opera houses, but is not content with the well-known repertoire. She has also dug deeply into the history of music and presented long-lost music from the 17th, 18th and 19th centuries that is completely new to today's audiences. Cecilia Bartoli adds new chapters to the history of music, builds bridges between centuries and deepens our understanding of Europe's cultural heritage. Cecilia Bartoli shows us that raised voices can change the world.
Source: Polar Music Prize
Related Media
Additional Links