Matthew Keezer Recommends Seychelles as a Great Destination Option During COVID-19
Press Release
•
updated: Mar 1, 2021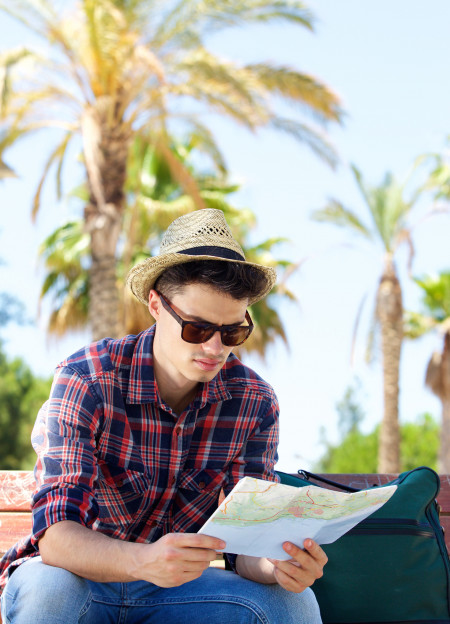 MONTREAL, March 1, 2021 (Newswire.com) - Seychelles is one of the most popular travel destinations, thanks to its stunning beaches, breathtaking wildlife, world-class diving experiences, and tasty Creole cuisine. The great news is that Seychelles is open to visitors during the COVID-19 pandemic and remains one of the relatively safe destinations to visit. Matthew Keezer, the former CEO of Momentum Travel and now a travel consultant, provided the following information about safe caribbean travel.
Throughout 2020, Seychelles reported low COVID-19 infection rates and typically registered zero cases most days last year. However, after Christmas 2020, Seychelles started recording an increase in daily infections. Since December, the beautiful island country has recorded 1,033 COVID-19 cases and three deaths.
Even though Seychelles has recorded a spike in COVID-19 cases, Matthew Keezer would still recommend this destination. As he points out, these numbers are not alarming. "Seychelles has recorded about a thousand cases for 100,000 people. In comparison, the U.S. had reported nearly 7,500 cumulative COVID-19 cases per 100,000 residents as of Jan. 24," Matthew Keezer explains.
Matthew Keezer also adds that the Seychelles government is taking the spike in cases very seriously and has taken action immediately. To prevent COVID-19 from spreading, Seychelles enforced measures such as closures and travel limitations. The island country is planning to start welcoming visitors as of mid-March.
The decision to start welcoming international travelers is based on the belief that Seychelles will have vaccinated almost 75% of its adult population by that time, making the country a relatively safe destination for visitors. According to a press release issued by the country's Department of Tourism, Seychelles wants to be the first country in the world to use vaccinations "to achieve herd immunity."
As Matthew Keezer points out, COVID-19 will linger for a bit longer. However, there is no reason to avoid traveling for another year, especially to destinations that are doing everything in their power to eradicate the virus.
Even though Seychelles will start welcoming travelers soon, there will be some limitations. The destination will welcome all vaccinated travelers who can prove that they've taken a "complete dose" of a vaccine — meaning two doses — at least two weeks before arriving. Also, even vaccinated travelers will have to provide a negative result from an RT-PCR COVID-19 test taken less than 72 hours prior to traveling. All vaccinated travelers will be required to stay in hotels or guesthouses that have been certified for so-called "Category 1" travelers.
Seychelles will also allow unvaccinated travelers to enter if they arrive via private jet or come from a list of 48 permitted countries. These travelers will also have to provide a negative PCR test upon their arrival. They will also be required to stay in certified accommodations. However, these travelers will have to quarantine for 10 days.
For all those eligible to travel to Seychelles, Matthew Keezer recommends regularly checking government announcements to stay up to date with the latest rules and regulations.
Source: Matthew Keezer
Tags