MATS Member Benefit From MioTech Orthopedic
The Michigan Athletic Trainers Society Executive Board is extremely excited to announce a new partnership with MioTech Sports Medicine Supply
Press Release
-
updated: May 16, 2018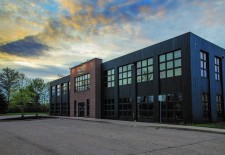 HOLT, Mich., May 16, 2018 (Newswire.com) - MioTech has been a long-standing sponsor of the MATS organization (13 years) and a strong advocate and supporter for the athletic training profession, specifically here in our home state of Michigan. Ken Zisholz (CEO) is also recognized by MATS, GLATA, and NATA with honorary membership. With that, MioTech SMS will become the Official MATS Preferred Sports Medicine Provider, continuing their annual commitment at our highest donor level for the next five years.
For the MATS member, this brings exclusive pricing on the entire MioTech sports medicine supply product line. This pricing will be applied by MioTech SMS to all MATS members effective immediately.  When you buy from MioTech you increase their support back to MATS.
To learn more about MioTech please review this brief history:
"MioTech Sports Medicine Supplies (MioTech SMS) is truly a Michigan success story located in your backyard. Headquartered in Holt, Michigan - MioTech maintains a large warehouse and office space serving Athletic Trainers nationally and Orthopedic and Physical Therapy practices regionally. MioTech SMS is one of only a handful of distributors nationally dedicated to serving the athletic training profession and one of the very few who is still privately owned.
Launched in 2005, MioTech SMS had meager beginnings in a spare office of MioTech Orthopedic Group as an adjunct to our DJO bracing & supports business division. By 2008, MioTech SMS had experienced rapid growth and was in need of more space for operations. MioTech SMS moved to Pine Tree Road in Lansing and occupied a 4,000 sq. foot warehouse until 2013.
Again, outgrowing our office and warehouse space, MioTech purchased its current 35,000 square foot facility in Holt, Michigan. In 2014, MioTech completed the acquisition of Joint Healing – an e-commerce retailer and in 2015 acquired Shoreline Sports Medicine out of Lowell, Michigan.
Over this time, MioTech has grown from a single employee (who is still with the company) to over 20 employees serving all business units. Another measure of their success is seen in the unprecedented growth with their vendor list growing from just 8 vendors and manufacturers in 2010 to over 400 in 2018.
"At MioTech, we are passionate about the growth of the industries we serve as well as supporting the professions that we serve at the local level, stated Ken Zisholz, CEO. We live here, we hire here and we serve here. We support your profession through sponsorships and through the meetings we attend. Our long-term plan is to grow our business by supporting yours."
MATS thanks Ken Zisholz (CEO), Paul Calloway (VP – Sales, Athletic Training Division) and the entire MioTech crew for their continued support and partnership with MATS. MioTech is a home-grown company and we are Michigan proud.
Please join us at the MATS Annual Clinical Symposium on June 15, please make sure you stop by and visit the MioTech booth to discuss your sports medicine supply needs.
Source: MioTech Orthopedic
---
Categories: Training and Coaching, Rehabilitation and Physical Therapy
Tags: Athletic Training, MATS, Michigan Athletic Training, MioTech, MioTech Orthopedic, Physical Therapy
---