Matrix-IFS Taps Industry Veteran James Heinzman to Lead Business Development and Innovation
Press Release
•
Oct 6, 2021
Expands executive team with 30-year veteran in financial crimes and technology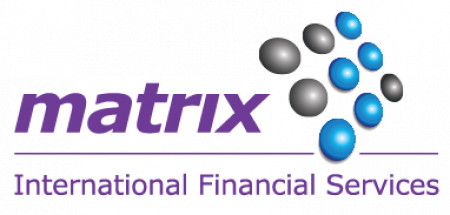 JERSEY CITY, N.J., October 6, 2021 (Newswire.com) - Matrix International Financial Services (Matrix-IFS), a leading global specialist providing business and technology solutions specifically for the challenging, complex needs of the global financial industry and capital markets, has appointed longtime industry expert James Heinzman to the position of Chief Business Development and Innovation Officer. Heading all Business Development, Go to Market and Sales activities for the organization, Heinzman will drive growth through both existing core offerings in financial crimes, compliance, AML and anti-fraud, and developing new markets and go-to-market strategies that leverage the scale and reach of Matrix-IFS and a robust partnership channel.
Heinzman previously served as Executive Vice President - Financial Services Solutions at Thetaray, where he led strategy for the company's financial services solutions and increased market share for the company's advanced AI financial crime analytics platform. Prior leadership position includes a Managing Director - Global Compliance Solutions role at NICE Actimize, where he was responsible for global compliance business in all regions including Americas, Europe, Asia Pacific, and Japan. Jim brings extensive domain knowledge along with a proven track record and success at initiatives he drove towards scaling the business activity of growing companies he served in.
"We are excited to welcome Jim to our team," says CEO Renan Levy. "It highlights our commitment to bring forward the most advanced and effective services and solutions in the industry to our existing client base, while scaling our activity to expand our offerings and to create additional value to the financial services industry."
"This addition will strengthen our leadership and enable us to continue our growth while enhancing our partnerships with leading technology providers and our advanced offerings," added Levy.
"Matrix-IFS has built a solid reputation with leading financial institutions worldwide for consulting, systems integration and managed services in compliance and risk mitigation, and is known for efficient and economical delivery of compliance systems," says Heinzman. "I am pleased to join this management team and look forward to applying my industry experience and expertise. The company offers a wide array of services, and is well positioned to scale to the next level."
For more information, visit: www.matrix-ifs.com.
About Matrix International Financial Services (Matrix-IFS):
Matrix International Financial Services is a leading global specialist, providing business advisory and technology services and solutions specifically for the challenging, complex needs of the global financial industry and capital markets. Headquartered in Jersey City, N.J., Matrix-IFS's specialized Consulting, Systems Integration and Managed Services offerings include: Trade Surveillance, Business Intelligence (BI), AML / Case Management, Fraud Risk Prevention, Compliance, Financial Operational Risk, Cloud and Cyber-Risk Management, and Advisory.
Source: Matrix-IFS