Master NLP Trainer and Pivot Point Advantage CEO Stacey O'Byrne Helps Entrepreneurs Design the Life of Their Dreams by Giving Them the Tools to Get Out of Their Own Way
Press Release
•
Jul 6, 2022
Mastering A Successful Mindset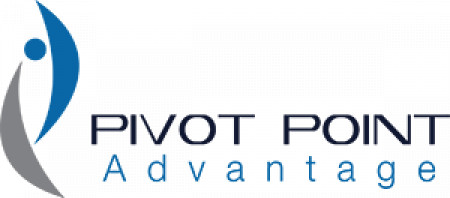 SANTA ANA, Calif., July 6, 2022 (Newswire.com) - If one could master anything, what would it be and what does the road look like to get there? Business coach, keynote speaker and success strategist Stacey O'Byrne helps her clients design the life, wellness and financial success they've always desired, dreamed of and deserved. It's why they are now offering training courses.
As the founder and CEO of life mastery and leadership training company Pivot Point Advantage, O'Byrne works with entrepreneurs, business owners and sales professionals to transform their lives by mastering six fundamentals: mindset, communication, sales, success, networking and wellness.
"We help people define how to consider success in their life," O'Byrne said. "Once people understand that they are the common denominator in everything that happens to them, good and bad, they can learn how to get out of their own way and achieve a life they've always wanted."
It's in this place she said they can eliminate self-doubt, convert referrals to clients and increase overall success. As a master Neuro Linguistics Programming (NLP) trainer, coach and success strategist, O'Byrne teaches people how to change thoughts and patterns of behavior with effective goal setting and accountability.
These innovative training programs deliver lasting results through a unique blend of classroom instructions, skill set development and coaching and experiential learning to determine specificity, define intentional action and create meaningful solutions.
"We meet people where they're at to take them where they want to go," she said. "What most people don't realize is that we're already programmed for success. It's about embracing what we've learned from our experiences so that the learning becomes our empowerment."
The training is designed to create lasting performance and development that allows clients to achieve exceptional results and transformation. To accomplish goals, the programming combines quality materials and experienced coaching with access to ongoing training workshops and individualized one-on-one coaching sessions.
"The tools of NLP I have made me realize how I get to do things better in that, today, my relationship with failure is really just one of feedback, so failure becomes an opportunity," O'Byrne said. "If you ask small, you stay small; if you ask big, you get big."
With a career in successful planning and leadership, O'Byrne has spent the past 12 years teaching others how to train their brain for success.
"We teach NLP differently than the majority of our competitors by keeping our classrooms small (25 to 30) with a focus on content, training and evolution to get to transformation," she said.
Pivot Point Advantage has helped thousands of business professionals double and triple their income through its courses, acting as the pivotal foundation of your company's success.
O'Byrne is the host of the podcast Sell Without Selling. To learn more about Pivot Point Advantage, email stacey@pivotpointadvantage.com.
Source: Pivot Point Advantage