Massimiliano Fiano Making Regular Investors Become Wealthy With Use of Advanced Computer Programs
Press Release
-
updated: Nov 15, 2017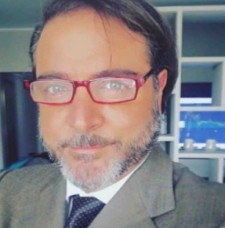 MIAMI, November 15, 2017 (Newswire.com) - Globally recognized as a financial consultant and hedge fund manager, Massimiliano Fiano is a full-time currency analyst and commodity trader.
Professionals and companies from all over the globe trust Fiano because he has compiled over 14 years of experience with different investment brokers and banks around the world.
Currently, Massimiliano Fiano is based in the greater Miami, Florida area, where he provides service as a consultant for various top Forbes-listed hedge fund companies in New York City.
In 2001, Fiano started work on creating a high-frequency trading (HFT) program that could work and think on its own, and also perform low-risk trading on the fly.
This HFT program has been providing returns between three-to-four-percent per day and experienced estimates that account for between 60% and 70% of all stock trades.
Massimiliano Fiano's HFT program makes use of high-end computers to run sophisticated algorithms that can produce quick transactions.
The keyword being is 'quick,' because the faster the program is able to complete a transaction, the more the account to gain a profit compared to traders who are slower in their dealings throughout the day.
Through these algorithms embedded in the program, the computer is able to analyze several markets at one time and then make transactions based on various market conditions at the point of the trade.
Essentially, Massimiliano Fiano's program is designed to look at a big pool of data to identify the valleys in prices at various instances in time when mutual funds or other large investors sell a significant number of shares.
This dip lasts just a few moments, after which the program sells the stock again at a reasonable price, creating a profit for the account.
Fiano's system is one of the most complex and unique forms of trading for various reasons.
The first reason is that there are a lot of similar programs, all of which try to produce the same result.
Secondly, it can be difficult to determine whether a possible price dip and if it is one that will last just a few seconds or minutes due to a sale by a pension fund or other large-scale investor. This can also impact whether the stock or share is on a downward spiral.
Thirdly, performing a high-frequency trading program means looking at every single stock, commodity, bond, option, and future on the market at the same time during a rush of dips and accounts.
These complexities and trends happen, which is why these powerful computers can be put to use to make money into accounts.
A vast number of analyses can be performed in a brief period of time, and the significant benefit of these programs is that it can assist regular investors.
Another produced result from these programs is that the gap between what potential buyers are willing to pay and what would-be sellers are asking for, known as the bid-ask spread, has decreased dramatically. This is because trading with using these powerful computers and programs have made it very precise and accurate.
When it comes to education, Massimiliano Fiano has a master's degree in History of Political Science, with a focus on philosophy and theology, from Dante Alighieri in Genoa, Italy.
When Fiano moved to the United States, he was able to obtain a Bachelor of the Arts degree in Commercial Aviation and Fight Operation from Delta State University.
He also has a commercial pilot multi-engine, CFI, CFII and ATP certifications. In 2005, Fiano graduated from the Market Traders Institute in Orlando, Florida. This provides training in foreign exchange trading, stock options trading, and market charting software.
If you are interested in a High-Frequency Trading program or have any questions, you can contact Massimiliano Fiano or Richard Smith through this form.
Source: Massimiliano Fiano
Share:
---
Categories: Finance, Financial News, Financial Securities
Tags: Massimiliano Fiano, Massimiliano Fiano Florida, Massimiliano Fiano Miami
---