Marquee Dental Partners Continues Expansion With East Nashville De Novo
Press Release
-
updated: Feb 18, 2020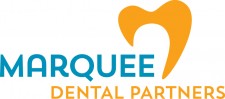 NASHVILLE, Tenn., February 18, 2020 (Newswire.com) - Marquee Dental Partners continues on its aggressive growth trajectory by opening a de novo office in the trendy East Nashville area. Built on a fusion of high-quality acquisitions and de novos, Marquee now has 32 practices throughout Kentucky, Tennessee and Alabama.
The Marquee Dental leadership team has extensive de novo experience and the opening of the East Nashville office marks their third such development. As with each of the previous two de novos, Marquee determined the most favorable location, the ideal doctor for the demographic, as well as supporting staff.
Jay McRae of McRae Commercial Realty helped locate the site as well as completion of the build-out. Similar to the previous two de novos, the new East Nashville practice filled a community need for greater patient access and has performed strongly from the first day of operation.
Marquee CEO Fred Ward said "I am proud of the opening team. Dr. Erin Spencer, an East Nashville resident, and her all-star staff have been outstanding. Patients rave about the office aesthetics, and most importantly, about the dental care they receive. We plan to open several more offices in the next few years. Given our 2019 performance and previous de novo success, our Board is very bullish on de novo development."
Said Dr. Spencer, "There is no greater joy than to have a patient share their story about how crowns, whitening, Invisalign, veneers or any other cosmetic changes have transformed the way they see themselves and therefore their life."
About Marquee Dental
Marquee Dental is a premier dental support organization dedicated to making dentists and their patients the priority. By providing dentists with both the support and the clinical autonomy they need to succeed, Marquee enables them to focus their attention on providing the best oral healthcare services possible. Led by a team of highly accomplished industry veterans, the privately held company is based in Nashville, Tenn. For more information, visit www.marqueedentalpartners.com.
Source: Marquee Dental Partners
Share:
---
Categories: Dentistry
Tags: cosmetic dentistry, de novo, dental, dentistry, East Nashville, Marquee, Marquee Dental Partners, Nashville, Tennessee
---