Marketing Accountability Trailblazer, Meier, Honored by MASB for Work at MillerCoors
Press Release
•
updated: Aug 15, 2019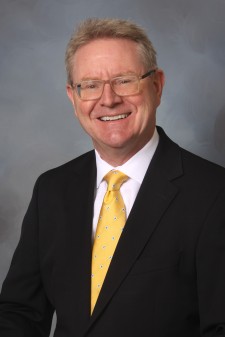 CHICAGO, August 15, 2019 (Newswire.com) - Marketing Accountability Foundation Trustee/Treasurer and former MillerCoors executive Jim Meier received the Joseph Plummer MASB Trailblazer Award last week at MASB's Summer Summit in Chicago. The award recognizes individuals who embody the spirit of marketing accountability and have been instrumental in carrying out the mission of MASB, the Marketing Accountability Standards Board.
Meier spent 26 years with Philip Morris, Miller Brewing Company, and MillerCoors in a variety of financial support roles in Corporate Financial Services, Sales, Integrated Supply Chain, and Marketing. He was a pioneering advocate of bringing Finance and Marketing together to promote growth.
In his final role preceding his retirement as Vice President, Commercial Finance, Meier reported directly to the MillerCoors CFO and on a dotted-line basis to the CMO and CSO. He was closely involved with annual marketing spending allocation, implementation and on-going assessment of marketing mix modeling and overseeing the application of ROMI (Return on Marketing Investment) principles in both the Marketing and Sales divisions.
According to the nomination: "Jim has been a critical player in the evolution of MASB and accountability in marketing at MillerCoors.
Jim has developed and shared several process-oriented tools and clearly created an environment inside the company where accountability in marketing matters more than any company I am familiar with today."
Meier served as MASB Director from 2013-2018 and was appointed Trustee and Treasurer of the Marketing Accountability Foundation in 2019. A key contributing leader of the Metric Catalog, Continuous Improvement in Return and Brand Investment & Valuation project teams, Jim co-authored the MASB white paper, Applying the Brand Investment & Valuation Model, in 2018.
The MASB Trailblazer award is named for Columbia University Marketing Professor and MASB co-founder Joe Plummer. Visit themasb.org for more information.
Source: MASB (Marketing Accountability Standards Board)
Related Media
Additional Links