Mark Pentecost Discusses 2021 Trends Post Q1, Retail Predictions and Insights for Entrepreneurs and Business Brands
Press Release
•
updated: Apr 22, 2021
Pentecost provides tips for a novel year and what to watch for as business progresses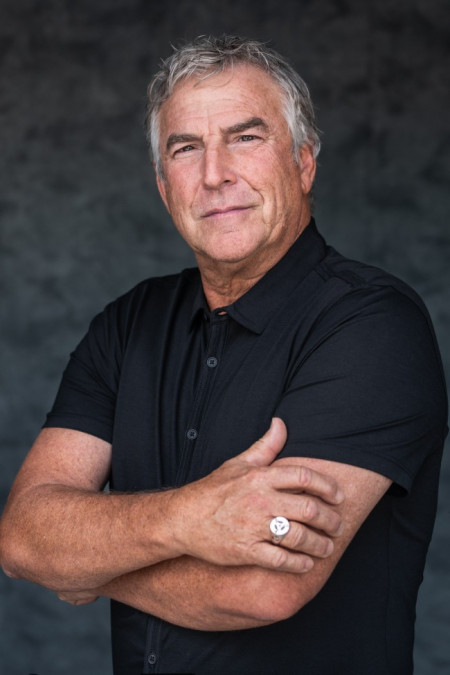 PALMETTO, Fla., April 22, 2021 (Newswire.com) - Serial entrepreneur and motivational thought leader Mark Pentecost has been at the helm of multiple successful companies throughout his lengthy career, having founded businesses such as wellness and beauty distributor brand It Works! and OTT (over the top) family and entrepreneur streaming platform Impact TV. In addition to his efforts in the world of business, Pentecost is also an active philanthropist and works to build local communities and give back to cause-worthy global organizations to build a better future of equal opportunity for tomorrow.
In response to the unprecedented year, Pentecost has prioritized knowledge sharing and impactful insights across industry organizations, as well as providing insight and mentorship to the up-and-coming professional entrepreneurial community.
By providing upcoming trends in the retail industry to small business owners, Pentecost hopes that, together, business models can evolve to meet the ever-transforming needs of the public audience and stay ahead of the curve by seeking innovation and transformation proactively.
"Our organizations have been able to stay ahead of the business curve by embracing new trends and technologies as strategic investments before they were a necessity, all while providing back to the community what we have learned and sharing these gains," said Pentecost.
After first-quarter insights, Pentecost draws attention to these continued topics in the retail space for SMBs and larger organizations at scale:
Adapt to E-commerce: Of course, the e-commerce market has grown exponentially since the beginning of the pandemic. Whether a business is providing physical products or digital services, establishing an online presence is no longer solely critical but an absolute necessity to survive in the new market. More consumers expect online resources today more than ever before with social distancing guidelines in place - this is a must for the new future of business in managing customers and communications.
Prioritizing Customer Needs: This tip may seem obvious, but it takes on a whole new meaning in a post-COVID world. Brands need to understand that connecting with their consumers and new realities of normalcy is an integral component to success in the modern era. Countless lives have changed drastically from the past year, so finding and catering to relatable human experiences can accelerate a brand's worth tremendously. ​
The Impact of Financial Savviness: Pentecost's first company, It Works!, is a debt-free business, and it has operated that way since its inception. Right now, it is crucial for new businesses to minimize costs and expenses and strategize for the most impactful ROI. Eliminate unnecessary costs associated wherever possible. ​
Digitizing Experiences: The remote workforce is here, and more likely than not, it is here to stay. Social media, remote workplaces, and virtual conference calls are all included in the new normal. Ensure that your employees, clients, partners, and community members are all operating in a fashion that is safe, comfortable, and efficient for the best possible results. ​
New Mindset: For small and midsize businesses that may be struggling, or for new entrepreneurs who are challenged to take risks in this time - this is a great chance to reinvent yourself, rethink things, and approach your obstacles differently to prove doubters wrong. Re-strategize and evolve, be prepared for putting what's in your head into action and be wary of previously unforeseen opportunities.
As the world restarts, both businesses and individuals are presented with key opportunities to adapt to the changes that have been taking place. 2021 has proven so far to be a year of new beginnings, and it is one in which business owners will have to keep pivoting to stay ahead of the curve. By implementing these insights and establishing trust in teams, employees, and customers to ramp up productivity, organizations can take this time to implement best practices that will shape the future of the business industry for years to come.
For more business tips, follow Mark on LinkedIn and Twitter.
About Mark Pentecost
Mark Pentecost is an entrepreneur and motivational thought leader striving to make a social impact by empowering others. Founder of a globally award-winning wellness company, It Works!, Pentecost's vision is known for his innovation within the beauty, nutrition, and lifestyle space. Mark, a true example of the American dream as a teacher-turned successful business owner, looks to make a difference in the world and advocate for those in need. With philanthropy a core component to his DNA, Mark Pentecost has been active in local and global non-profit organizations and charitable initiatives through the It Works! Gives Back Foundation and The Pentecost Foundation, founded to provide financial, emotional, and practical support for six main causes including, pediatric cancer, international crisis response, anti-human trafficking, humanitarian aid, veteran support, and community outreach. With over 20 years of experience, and an Ernst and Young Entrepreneur of the Year finalist in Florida, Pentecost continues to inspire people internationally to unlock their entrepreneurial potential. Pentecost is also the founder of ImpactTV, an OTT (over-the-top) platform that offers short, powerful talks from entrepreneurs and motivational leaders, uplifting movies and series, impactful documentaries, and premier, original programming.
CONTACT INFORMATION:
Tiffany Kayar
tiffanyPR@newswiremail.io
Source: It Works!