Marco A. Rodriguez, MD Introduces the New International Spine Institute in Baton Rouge
The new medical institute is a leader in the least invasive spine procedures, helping patients reduce pain….
Press Release
-
updated: Oct 4, 2017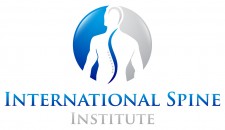 Baton Rouge, LA , October 3, 2017 (Newswire.com) - Board-certified and fellowship-trained orthopedic spine surgeon, Marco A. Rodriguez, MD, has announced the launch of the International Spine Institute in Baton Rouge, Louisiana. Dr. Rodriguez treats a variety of degenerative spinal conditions including herniated disc, sciatica, low back pain, spinal stenosis, neck pain, spondyolisthesis, and failed back surgery. International Spine Institute's motto is "Less Is So Much More."  Dr. Rodriguez has a least invasive philosophy with the goal to provide a non-fusion option that gives people their lives back quickly and with as little pain and recovery time as possible. 
Dr. Rodriguez completed an undergraduate degree at The University of Notre Dame, and completed his medical degree at the prestigious Case Western Reserve University of Medicine in 2003. During his five years of orthopedic residency training at Louisiana State University Health Sciences Center in New Orleans, Louisiana, Dr. Rodriguez gained an exceptional understanding and appreciation for the spine, its conditions, and how it was treated. He followed this residency by a fellowship at Texas Back Institute, a leader in artificial disc replacement and the first practice in America to implant an artificial disc replacement.
After this fellowship, Dr. Rodriguez spent five years in South Carolina as an orthopedic spine surgeon before opening the International Spine Institute. In South Carolina, Dr. Rodriguez treated many patients for multiple spinal conditions with traditional and minimally invasive decompression and spinal fusions. While Dr. Rodriguez saw good to excellent success with patients, he saw them struggle with painful recovery and slow return to work because the spinal techniques caused moderate to severe tissue damage as part of the technique.      
"Spinal fusions in the United States doubled from 1998-2008, and continues to rise," explains Dr. Rodriguez. "Although a fusion is a useful tool and sometimes necessary to achieve desired outcomes, there needs to be better options. Fusion is a very costly procedure with significant risks." 
Dr. Rodriguez notes, that in addition to the risks, 30 percent of patients that have a fusion will develop adjacent lumbar level disease and need further surgery at 10 years post their first spinal fusion. Dr. Rodriguez believes there are too many fusions done with poor outcomes and long recovery, which is why he has focused his practice on the least invasive options available including endoscopic surgery and regenerative stem cell therapy. 
Both endoscopic surgery and regenerative stem cell therapy are procedures done as an outpatient, with conscious sedation, and a ½ inch incision for endoscopic and percutaneous for stem cell therapy. Patients experience minimal pain and discomfort and return to work and an active lifestyle within one to two weeks.
The International Spine Institute is a leader in these least invasive procedures. Dr. Rodriguez feels optimistic about outcomes for patients through these least invasive options and adds, "The future is bright. We can do this better and we are."
To learn more about Dr. Rodriguez and the International Spine Institute, visit ISpineI.com.
About International Spine Institute
​The International Spine Institute, based in Baton Rouge, Louisiana, are leaders in less invasive spine procedures and surgery. Dr. Marco A. Rodriguez and his team strives to listen to patient's needs and provide solutions that restore function, relieve pain, and help patients regain their quality of life. For more information, visit ISpineI.com. 
Press Contact:
Todd Bouwkamp​
tbouwkamp@ispinei.com
225-588-6659
Source: International Spine Institute
Share:
---
Categories: Healthcare and Medical News, Healthcare Technology
Tags: Baton Rouge, failed back surgery, herniated disc, low back pain, neck pain, orthopedic spine surgeon, sciatica, Spinal fusion, spinal stenosis, Spinal surgery, spondyolisthesis
---