Manufacturers Alliance Welcomes Two New Directors to Staff Leadership
Press Release
•
Apr 5, 2022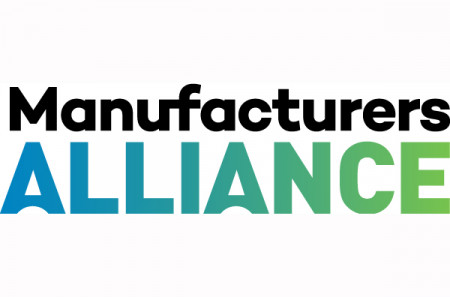 ARLINGTON, Va., April 5, 2022 (Newswire.com) - Manufacturers Alliances welcomes Alexis Redmond, Managing Director of the Legal, Risk, & Compliance community and Anuja Miner, Director of Strategic Sales.
"We are pleased to have two senior leaders join the Alliance as we continue in an era of growth supporting our membership through our network, research, and educational events," noted Stephen Gold, President and CEO of Manufacturers Alliance.
Redmond joined Manufacturers Alliance in February with a background in managing development and member experiences after a decade in the nonprofit industry. Most recently, Redmond served as Director, Career Management Resources at the American Speech-Language-Hearing Association spearheading projects in customizing member experiences and adapting virtual opportunities of engagement.
"Joining Manufacturers Alliance provides a new challenge to bring my experience in the association world to continue to support members in the legal and risk areas. It's been exciting to learn more about the members and how I can help them take their careers to the next level," added Redmond.
The Alliance welcomed Miner this March with her proficient background in sales, membership recruitment, strategy, and business development leadership from nonprofits into a new, growth focused position. Recently, Miner was contracted as Director of Business Development at Factum Global securing international expansion projects and coordinating emerging client-focused solutions with executive leadership.
"It's an exciting time to be part of Manufacturers Alliance. We will be taking the great service we provide our members and opening it to a wider audience, allowing us to continue powering leadership at some of the largest and innovating manufacturing companies," said Miner.
About Manufacturers Alliance
Manufacturers Alliance powers leaders. We bring together an unparalleled network of manufacturing executives to advance their careers, grow their companies, and support the whole community. We accomplish our mission through peer communities, education, and business insights on the topics that matter most to the sector. Learn more: manufacturersalliance.org.
Media contact:
Kristin Graybill
Manufacturers Alliance
703.841.9000
news@manufacturersalliance.org
Source: Manufacturers Alliance