Mandel Communications' Top 20 Assessment Watch List Announcement
Press Release
•
updated: Jan 13, 2021
Mandel Communications, the global leader in technology-driven human communication skills training, has been named to Training Industry's 2020 Watch List of "Top Assessment and Evaluation Companies."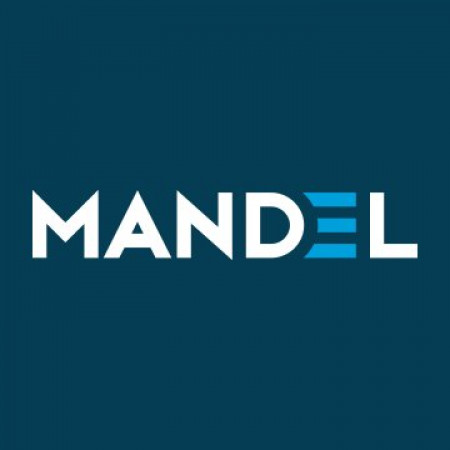 CAPITOLA, Calif., January 13, 2021 (Newswire.com) - Each year, Training Industry monitors the training marketplace looking for the best providers of services and technologies in support of corporate learning and development objectives. The annual list of Top Assessment and Evaluation Companies and the affiliated Watch List are designed to help organizations find credible assessment and evaluation partners.
Mandel was recognized for its newly launched Listening Assessment, which is the first listening assessment for business contexts that paves the way for observable, measurable improvements in leadership skills, human communication, and team productivity.
The Mandel Listening Profile™ is a scientifically validated cognitive assessment. It helps leaders and employees understand the natural listening habits they have acquired over time that daily get in the way of their ability to fully listen and understand others.
This quick and impressive assessment is a blended component of Mandel's new neuroscience-based training workshop, titled The Listening Edge™. That short workshop experience accelerates improved listening effectiveness and builds listening skills on the job that improve individual and team decision making and productivity.
"Mandel has been selected as a Training Industry Assessment and Evaluation Watch List company for its scientifically validated, cognitive-based assessment that builds the foundation of listening skills," said Ken Taylor, president of Training Industry, Inc. "The insights gained from this product help develop leaders, train sales professionals, improve decision-making and accelerate an organization's culture change."
Selection to this year's Top 20 Assessment and Evaluation and Watch Lists was based on the following criteria:
Diversity of assessment capabilities
Quality of innovation and evaluation techniques
Company size and growth potential
Quality and number of clients/users
Awards, recognition and competitive differentiation
"We are honored to have been named to Training Industry's Watch List of Assessment and Evaluation Companies. This important recognition speaks to our team's on-going commitment to continually innovate and lead in our field of human communication effectiveness in organizations," said Ed Musselwhite, CEO of Mandel Communication.
"Because this assessment has undergone rigorous analysis in the four primary types of scientific validation to ensure accuracy, organizational leaders can count on Mandel's Listening Assessment to improve both one-on-one interactions and team collaboration," explains Dana Dupuis, Mandel's Executive Director of Listening Science Research & Development.
View the Training Industry Assessment and Evaluation Companies Watch List here.
About Mandel
Mandel is the global leader in technology-driven human communication skills training.
As proven experts in the science of communication in a complex world, Mandel helps companies around the world discover new ways to help their people present, listen, and collaborate more effectively and make every communication count.
Available in 14 languages and across 75 countries, Mandel's transformative skill-building approach is agile and easy to customize for deployment virtually, online, and in-person. With flexible, technology-driven delivery options, and proven customized content, Mandel is the recognized leader in any time, anywhere communication skills training.
With its world-class trainers, global messaging architecture, the latest digital and AI-driven learning solutions, and customized solution capabilities, Mandel awakens effective communication skills for thriving and modern organizations.
Since 1983, Mandel has revolutionized how individuals and teams communicate worldwide. Companies who've implemented Mandel's solutions to empower their employees, include: Cisco, DellEMC, Dimensional Fund Advisors, Genworth, Hilti, HP Inc., Intel, Kraft Heinz, Masco and Microsoft. To learn more about Mandel, visit: www.mandel.com
Training Industry, the most trusted source of information on the business of learning, prepares the Training Industry Top List and Watch Lists to report on critical sectors of the training marketplace to better inform professionals about the best and most innovative providers of training services and technologies.
Press Contact
For more information, contact Heather Muir at hmuir@mandel.com, phone number (707-769-1681).
Source: Mandel Communications