Making Waves: RingStone Celebrates CTO Graeme Cox's Symbolic Swim and Visionary Leadership
Press Release
•
Sep 5, 2023
CTO Graeme Cox's triumph at the Samsung Bosphorus Race mirrors RingStone's commitment to innovation and growth.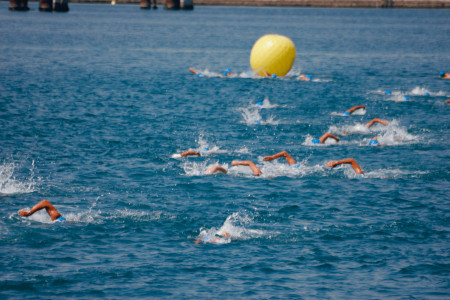 LONDON, England, September 5, 2023 (Newswire.com) - RingStone, a leading technical due diligence provider for software and tech-enabled companies, proudly acknowledges the remarkable achievement of Graeme Cox, an established executive, who conquered the challenging Samsung Bosphorus Cross-Continental Swimming Race. The cross-continental race, navigating a rigorous 6.5-kilometer (4.03 miles) course, is one of the top 100 toughest swims. Graeme's inspiring accomplishment mirrors RingStone's commitment to innovation and collaboration, showcasing the parallel journeys of pushing boundaries and achieving success.
Graeme Cox, a RingStone Principal Practitioner, brings over three decades of technology industry experience to the team, including 20 years as CTO and CEO, and embodies visionary leadership. A graduate of Artificial Intelligence and Computer Science from the University of Edinburgh, Graeme holds multiple technology patents, boasts research grant awards and regularly contributes as a subject matter expert to publications highlighting AI, machine learning, biometrics, and cybersecurity.
Graeme's entrepreneurial spirit and extensive expertise, including big data, AI, machine learning, and cybersecurity, seamlessly align with RingStone's mission to empower businesses through insightful technology and practical strategies.
"The Samsung Bosphorus Cross-Continental Swimming Race pushed my limits, much like the challenges we embrace at RingStone," shared Graeme Cox. "I approached the race with the same determination my colleagues and I bring to every project - with a spirit of exploration, problem-solving, and growth. It's about overcoming obstacles and fostering progress."
RingStone, recognized as a leader in technical due diligence and value creation, partners with private equity investors and acquiring firms to amplify the value of their businesses and investments.
"Graeme's remarkable achievement echoes Ringtone's dedication to innovation and teamwork," said Hazem Abolrous, RingStone's Chief Executive Officer. "Graeme's journey resonates with our shared values - the commitment to embracing challenges, collaborating, and driving positive outcomes. His swim embodies the essence of our approach, focusing on practical solutions that fuel growth and success."
With a global presence in Europe and North America, RingStone is driven by the forward-thinking approach of Graeme Cox in its mission to promote innovation and excellence.
About RingStone
Through technical due diligence, benchmarking, and targeted assessments, RingStone helps clients to transform their organization for future growth. The RingStone team is united by a common vision to use experience, the power of AI technology, and data to solve challenges for investors while providing a distinctive approach to technology diligence and value creation. Learn more at ringstonetech.com.
Source: RingStone