Making School Building Projects Easy With Modular Construction
Press Release
-
updated: Mar 9, 2020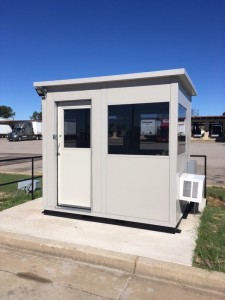 ​
ATLANTA, March 9, 2020 (Newswire.com) - As a school system grows, a variety of building projects can arise to accommodate its new needs, and with growing school populations, classrooms are not the only spaces in demand. From project to project, public school systems operate under similar principles as most government agencies when making a purchase. They need a solution that will solve their needs but oftentimes must choose the most affordable option. And this is not the only issue schools face when dealing with a new project. With traditional construction methods, completing a project can take months to years with constant heavy machinery, material waste, and traffic throughout the campus. All of this commotion can wreak havoc on campus, frequently limiting construction to the summer months. However, when using modular construction, the majority of the construction process is taken care of off-site.  
School Athletics
Over the past two decades, school athletic programs have been on the rise across the board. With growing programs, comes the need for places to play, practice, and for fans to enjoy the games. All of these things require a range of buildings and structures. Panel Built's pre-assembled buildings can offer a convenient solution for a variety of needs. A high school baseball complex, for example, requires several small buildings throughout, including press boxes, ticket booths, and equipment buildings. Panel Built offers unique designs for each of these building types. By utilizing a prefabricated design, a school sports team could instantly upgrade their facilities, even in the middle of the season.
School Security
Security has been a growing emphasis on campuses of all types. With student safety always a top priority, administrators are constantly looking to ensure their campus is as secure as possible. In this instance, Panel Built's most popular product for schools, security booths, can help out greatly. In the majority of these projects, Panel Built works with the school system to help create a guard booth that acts as an access control point at the perimeter of their campus. At this access control point, a campus security official can personally vet each vehicle entering and exiting the campus to ensure they are permitted within the facility. The guard booth can act as a deterrent against trespassers while providing a comfortable working environment for the security officer. 
School Administration
Panel Built's modular construction capabilities go beyond that of pre-assembled buildings. Using binder-post connected wall panels, Panel Built can provide additional office space for school administrative needs in previously underutilized spaces. The school systems can conveniently and affordably erect a modular wall system to subdivide rooms into personal offices. Also, the vinyl-covered gypsum walls panels can match the current color and aesthetic of the room, ensuring the new wall system does not look 'out of place.' Plus, with the semi-permanent nature of modular walls, if the school system decides they no longer need the wall, they can easily uninstall it and use it in another area. 
Source: Panel Built
Share:
---
Categories: Construction
Tags: construction, education, green building, guard shack, mezzanines, modular building, prefab
---
Related Files
Additional Links