Making Raving Fans Hospitality Group Promotes Meg Daigle to Vice President as Company Continues Expansion
Press Release
•
Oct 21, 2022
Making Raving Fans Hospitality Group, the parent company of Baton Rouge restaurants Jubans Restaurant, SoLou, Portobello's Grill, and P-Beau's, promoted Meg Daigle to be the company's new Vice President of Operations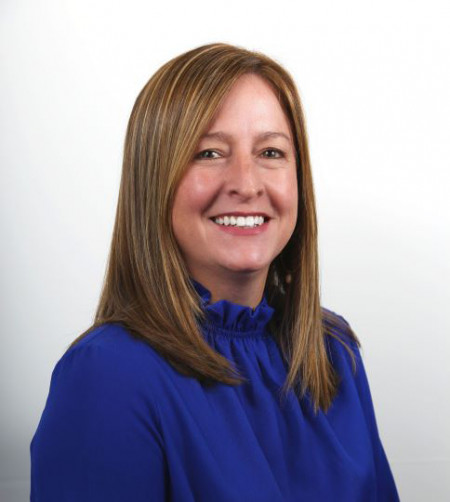 BATON ROUGE, La., October 21, 2022 (Newswire.com) - Making Raving Fans Hospitality Group, the parent company of Baton Rouge restaurants Jubans Restaurant, SoLou, Portobello's Grill, and P-Beau's, promoted Meg Daigle to be the company's new Vice President of Operations. Daigle's promotion will provide owners Peter Sclafani, Kiva Guidroz, and Michael Boudreaux more time to focus on more business development, including establishing new restaurant concepts and expanding current Making Raving Fans concepts.
Daigle started her career with Portobello's Grill, one of the Making Raving Fans restaurant concepts, 26 years ago as a college student when she worked as a server before the restaurant relocated away from its Lee Dr. location in Baton Rouge. After graduating from LSU, Daigle moved on to New Orleans as Director of Operations for Raising Cane's in the early 2000s as the chain was first beginning its rapid expansion. She then went on to hone her full-service skills as part of the team that relaunched Commander's Palace in New Orleans after Hurricane Katrina.
Daigle returned to Making Raving Fans in Baton Rouge in late 2021, rejoining as Director of People, Culture, and Training, and has since proven herself as a leader within the company. Under Daigle's leadership, Making Raving Fans has consistently hired top-tier talent even as the hospitality industry faces continued hiring challenges, and she has headed up several initiatives to improve training and company culture.
"During my time in New Orleans, I learned a lot about how to run restaurants efficiently and how to scale operations, and a lot of those skills translate to the type of business model that Making Raving Fans operates under," said Daigle. "When I saw an opportunity to come back home to Baton Rouge and work with the Making Raving Fans team and help them continue their growth, I didn't hesitate to reach out."
Daigle's recent promotion to Vice President of Operations will allow her to continue to impact the company's culture while leading the Director of Operations, Director of Culinary, and 41 store-level managers.
"Meg has been phenomenal in leading operations and ensuring that our customers have the best dining experience at all of our restaurants," said Peter Sclafani, co-owner of Making Raving Fans Hospitality Group. "With her as our first-ever Vice President, Kiva, Michael and I will have more time to focus on continuing to grow our business with the confidence that Meg is able to uphold the current operations. We're looking forward to expanding the SoLou brand along the I-10 corridor and exploring new concepts as well."
Making Raving Fans Hospitality was created in 2020 but was initially comprised of restaurants that have been serving high-quality food and drink in the Baton Rouge area for many years. The hospitality group was formed when Chef Peter Sclafani and Kiva Guidroz came together as partners, bringing their decades of experience under one name. Michael Boudreaux later joined the group in 2021, and the team has since added new establishments to its growing portfolio of restaurants. Together, the team continues to push the envelope of Baton Rouge's culinary culture.
For more information on Making Raving Fans Hospitality Group and its four restaurant concepts, visit makingravingfans.com.
###
Source: Making Raving Fans Hospitality Group