MagnetTx Appoints Mike Cogswell as President and CEO
Press Release
-
updated: Sep 11, 2019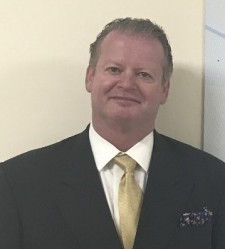 EDMONTON, Alberta, September 11, 2019 (Newswire.com) - MagnetTx Oncology Solutions Ltd. ("MagnetTx"), the maker of the Aurora-RTTM, an open magnet MRI-guided radiation therapy system, announced today the appointment of radiation oncology device industry veteran Michael (Mike) Cogswell as its President and Chief Executive Officer, effective immediately.
"We are delighted to welcome Mike as our new President and CEO," said Gino Fallone, Chairman of MagnetTx. "Mike's deep radiation oncology experience with fast-growing companies will be invaluable as we focus on the commercialization of MagnetTx's revolutionary technology – the Aurora-RTTM.
Cogswell formerly served as the Global Senior Vice President of Viewray, a developer and manufacturer of MRI-guided radiation oncology equipment. Before joining Viewray, Cogswell served as Senior Vice President of sales and marketing for Mevion Medical Systems, a leading provider of Proton Therapy systems. Mike also previously worked at Elekta from 2004 until 2011 and IMPAC Medical system before the Elekta acquisition. A clinical radiation therapist by education, Mike brings over 30 years of Radiation Oncology experience to his leadership role at MagnetTx.
Cogswell stated, "I am excited to join the MagnetTx team as we drive growth and innovation to benefit clinicians and cancer patients globally. The Aurora-RTTM technology will bring the most patient-friendly experience to market while allowing clinicians and staff to utilize existing department investments in workflow and systems."
Cogswell also joined the MagnetTx board of directors, effective immediately.
About MagnetTx Oncology Solutions Ltd.
MagnetTx designs, manufactures and markets the Aurora-RTTM radiation therapy system. The Aurora-RTTM is built upon a proprietary Open-Air MRI imaging system designed to address the unique challenges and clinical workflow for advanced radiation oncology procedures. The system leverages existing workflow and systems while helping clinicians and patients to achieve improved treatment outcomes. The Aurora-RTTM ultra-large bore is unique in Radiation Oncology MRI-guided systems and allows clinicians to treat all traditional tumor locations without compromising their set-up criteria.
For more information, contact:
Dave Armbruster, dave.armbruster@magnettx.com, (604) 763-2877
Source: MagnetTx Oncology Solutions
Share:
---
Categories: Healthcare
Tags: Cancer, Cancer Treatment, Linac, MRI Guided, Oncology, Radiation Oncology
---