MagicKitchen.com Promotes November National Diabetes Awareness Month
Press Release
•
Oct 19, 2015
According to the American Diabetes Association, 29.1 million Americans were affected by diabetes in 2012, with figures expecting to climb significantly over the next decade.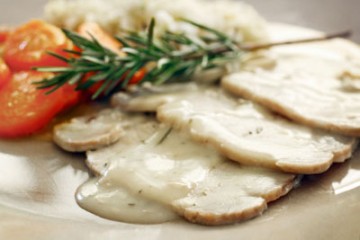 Mountain View, CA, October 19, 2015 (Newswire.com) - ​MagicKitchen.com, a national prepared meal provider, has announced plans to conduct a giveaway contest in honor of National Diabetes Awareness Month. The company will provide the contest winner with a month's worth of diabetic friendly dinner meals to help raise awareness of the disease. The contest will run through November 30, 2015, with the winners announced on December 10, 2015.
MagicKitchen.com specializes in preparing nutritious meals for busy families, senior citizens, and people with special dietary requirements. They offer a wide range of meal plan programs, including portion controlled meals, low-carb meals, diabetic friendly meals and renal diet meals, and many other diets at affordable rates delivered directly to the customer. Meals are available to suit the customer's specific dietary needs and tastes, and are created with fresh produce and top-quality ingredients.
The company has a Registered Dietician on staff to ensure their customers receive meals appropriate for their health, nutrition, and medical conditions. In addition, the nutritional information, ingredients, as well as reheating instructions for all meals, are provided on the company's website, so customers can easily access any specific information they may need.
The diabetic-friendly dinners provided to the contest winner are specifically designed for people with diabetes. Greg Miller, CEO of MagicKitchen.com stated, "The number of people with diabetes is at epidemic levels and getting worse. According to the American Diabetes Association, in 2010 there were 25.8 million diabetics, while in 2012 there were 29.1 million, a 12.8% increase in two years. Diabetes is now one of the leading causes of death in the U.S." Miller also added," Of the people born in or after 2000, one-third of these people will be diabetic and over half of the remaining population will be pre-diabetic. That covers over 80% of the population born in or after 2000. Diets must be changed!"
Michelle Tayler, Registered Dietician and President of MagicKitchen.com also added, "The good news for people diagnosed with type 2 diabetes or pre-diabetes is that diet can play a significant role in managing the consequences of diabetes. In many cases, when a diabetic friendly diet is followed, the need for diabetes medications can be significantly reduced or even eliminated."
In type 2 diabetes, the patient's body still produces insulin, but the body's cells cannot use it properly. According to researchers, type 2 is linked to people who are overweight and live an inactive lifestyle. The treatment for type 2 diabetes can range anywhere from changing one's daily diet and exercise habits to oral medications or insulin injections. In addition to being one of the leading causes of death in the United States, diabetics are also at risk of developing hypertension, stroke, blindness, kidney disease, and amputations according to the American Diabetes Association.
Additional Information
To enter the MagicKitchen.com Contest, please go to this link anytime before the end of November:
http://www.magickitchen.com/diabetes-awareness.html
For additional information about MagicKitchen.com's meal packages and delivery information, please visit the MagicKitchen.com website, or contact:
MagicKitchen.com
Phone: 650-941-2260
Fax: 650-941-2255

Tags
Additional Links