Madison Cloud and OSNexus Partner to Offer Private Cloud Storage Built on QuantaStor SDS
Press Release
•
Dec 15, 2021
Partnership allows Madison Cloud to leverage the innovative features and scale-up/scale-out architectures of QuantaStor to further support their mission of providing true freedom, flexibility, and privacy in the cloud.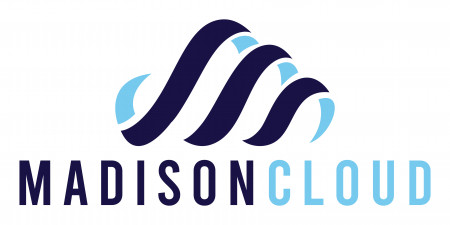 CLEARWATER, Fla., December 15, 2021 (Newswire.com) - Madison Cloud is pleased to announce its private cloud storage platform can now be configured with OSNEXUS QuantaStor Software-Defined Storage (SDS) for robust and highly scalable storage. Madison Cloud's platform unifies cloud and on-prem data in secure, private enclaves, dismantling cloud service provider dependencies and providing unlocked freedom in the cloud. Now, the company's platform can leverage QuantaStor to scale up and out, further simplifying storage management and reducing storage costs.
The Madison Cloud platform can be used for fully private primary or backup storage in MultiCloud or Hybrid Cloud architectures. The company's solution with OSNEXUS QuantaStor features:
Flexible Storage Architecture: Madison Cloud's platform connects to any number of on-prem and cloud environments simultaneously and supports file, block, and object storage. With support for all major protocols including iSCSI/FC, NFS/SMB, and S3, QuantaStor storage grids may be configured to address the needs of complex workflows that span sites and datacenters.
Simplified Management: Madison Cloud offers centralized data storage in the cloud, allowing our customers to run apps and other services in any and all major CSPs simultaneously and manage their entire data footprint from a single management console. The intuitive QuantaStor management interface and configuration workflow manager eliminates many complicated steps commonly associated with legacy storage applications to provide IT generalists powerful storage solution configuration options.
End-to-End Security: Madison Cloud offers greater security and 100% data privacy by providing dedicated storage resources with private connections to other clouds and/or on-prem environments. QuantaStor includes end-to-end security coverage enabling multi-layer data protection on the wire and at rest for enterprise and cloud storage deployments.
Predictable Fixed Pricing and Lower Costs: Madison Cloud offers predictable fixed pricing at a fraction of those charged by major CSPs. The QuantaStor SDS platform is designed to scale up and out to make storage management easy while reducing overall enterprise storage costs.
OSNEXUS CEO Steven Umbehocker said, "Our partnership with Madison Cloud allows us to offer our customers a simplified way to deploy QuantaStor in the cloud. Their centralized private cloud storage is a perfect complement to our grid technology, providing easy single-management integration of public, private, and on-prem environments."
"The combination of OSNEXUS' innovative software with our private yet open cloud platform is a textbook example of our mission to provide our customers true flexibility and unlocked freedom in the cloud," said Randall Van Allen, CEO of Madison Cloud. "OSNEXUS is a great addition to our growing partner network of leading storage software providers."
About Madison Cloud
Madison Cloud's private cloud solution centralizes enterprise cloud data from major cloud service providers (CSPs) and on-prem storage into a secure and private storage enclave for simple, flexible management of customers' entire data storage fabric from a single application. With dedicated storage resources, Madison Cloud offers complete data privacy along with unlocked freedom in the cloud, allowing customers to fully realize the potential of their hybrid or MultiCloud data storage strategy. Learn more at MadisonCloud.com.
About OSNEXUS
OSNEXUS helps organizations manage and scale their storage environments with greater efficiency, flexibility, and performance with its industry-leading QuantaStor Software Defined Storage (SDS) platform. QuantaStor, deployed by Fortune 500 companies, addresses a broad set of storage use cases including big data and high-performance applications through scale-out physical storage appliances. OSNEXUS is committed to continuous innovation with a strong focus on product quality and industry-leading support to ensure customer and partner success with every deployment.
Source: Madison Cloud