MADCAP — the Milk Supply Chain Management Solution of Choice Globally — Adds Land O'Lakes Inc. to U.S. Client List
Press Release
•
Nov 13, 2021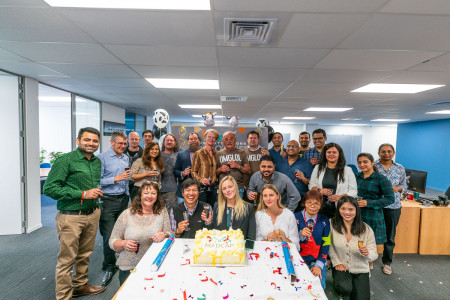 CHRISTCHURCH, New Zealand, November 13, 2021 (Newswire.com) - MADCAP from Contec Group International Ltd, the New Zealand-based global software company that automates the entire milk supply chain, has a new client in Land O'Lakes Inc. One of the USA's largest food and agribusiness cooperatives with industry-leading operations spans the spectrum from agriculture production to consumer foods. Since entering the United States, CGI has taken on several other USA dairy clients.
MADCAP is already well-established elsewhere around the globe. Since the inception of MADCAP in 1974, MADCAP quickly became the solution of choice for the NZ and Australian dairy industries.
"Six years ago, MADCAP was selected as the global milk solution for the world's largest food company, which now sees us implemented in 23 countries to date, with several more countries currently under implementation. We were awarded a CIO award for faultless implementation while undertaking the global rollout," says Desley Haas, General Manager, CGI.
MADCAP optimizes the complex milk supply chain and has proven to enable massive savings for dairy companies and enable them to reduce their carbon emissions and increase sustainability.
The MADCAP difference lies in its design, enabling MADCAP to be implemented globally, in multiple languages and currencies, with maximum flexibility, many configurations, and robustness. Still, it is also suitable for the smallest to the largest of companies and has been recently implemented for sheep, goat, and coconut milk supply chains. MADCAP's flexibility lends itself to implementation for other agricultural commodities, e.g., coffee, orange juice, etc.
MADCAP can be hosted in the cloud, on-premises or a combination of both — whatever is best-suited to the business.
Fully integrated, MADCAP enables real-time access to data with every module seamlessly integrated with existing business and ERP systems.
Source: MADCAP