Luxury Lease Partners Closes Corporate Note Financing
Press Release
•
Jun 27, 2023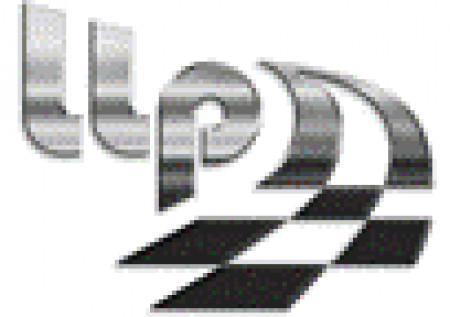 MONTVALE, N.J., June 27, 2023 (Newswire.com) - Luxury Lease Partners ("LLP"), a leading automotive leasing company specializing in top of the line luxury and exotic cars, today announced the successful closing of a senior corporate notes financing. The transaction was assigned a BBB rating by a nationally recognized statistical ratings organization (NRSRO). The funds from the transaction will be used to support the Company's growth initiatives and strengthen its balance sheet.
Founded in 2016, Luxury Lease Partners specializes in providing flexible lease solutions to customers from across the credit spectrum who have the financial resources to support the lease. Customers and dealer partners turn to LLP for its smooth approval process and quick time to close. Luxury Lease Partners is majority-owned by PruVista Capital LLC, a Jacksonville, FL-based private equity firm investing and lending to companies within the specialty finance space.
"LLP has established itself as a premier lessor in the high-line and exotic space and this financing will enable us to continue to grow and support our dealer partners across the country," said Doug Goodman, Chief Executive Officer of Luxury Lease Partners. "We are pleased to complete this transaction, in a challenging capital markets backdrop, with the support of an outstanding group of institutional investors who recognize the solid track record and long-term potential of our business."
Mark Blair, Chief Financial Officer at Luxury Lease Partners, added, "This new credit facility enhances our balance sheet and provides increased financial flexibility to support our growth goals."
Brean Capital, LLC served as the Company's exclusive financial advisor and sole placement agent in connection with the transaction.
About Luxury Lease Partners
Based in Montvale, NJ, Luxury Lease Partners is a premier independent luxury vehicle lessor offering customized leasing options for a wide range of luxury and exotic vehicles from a range of premium brands, including Lamborghini, Ferrari, Rolls-Royce and more. With a commitment to exceptional service and value, Luxury Lease Partners is dedicated to helping its customers get behind the wheel of their dream vehicle. For more information, please visit www.luxuryleasepartners.com.
About PruVista Capital LLC
PruVista Capital LLC is an investment company focused on building specialty finance platforms through equity and debt capital investments with over $225 million of assets under management. PruVista is led by a tenured management team of former consumer banking executives and founding partners of a privately-held, multi-billion-dollar specialty finance company. PruVista has built an exotic auto leasing platform (Luxury Lease Partners), a commercial lending platform (Iron Horse Credit), an affordable modular housing company (Custom Home Shop) and a payroll-linked payment and identity solution provider (Paywallet). For more information about PruVista Capital, please visit www.pruvista.com.
Source: Luxury Lease Partners, LLC