Lost Oak Winery Offers Mother's Day Gifts to Match Everyone's Taste
Press Release
•
Apr 25, 2022
"100% Texas" Winery Offers Sweet, Fruity, Chocolatey, Spicy, Creamy, and Velvety Options for Mother's Day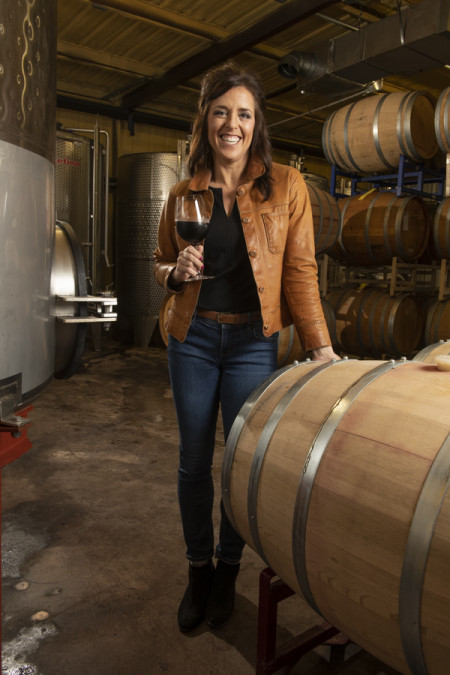 BURLESON, Texas, April 25, 2022 (Newswire.com) - With Mother's Day just around the corner — it's on May 8 this year, so don't forget to circle it on your calendar — Lost Oak Winery has put together a list of some of their best and tastiest beverages as a gift-giving guide for the moms in everyone's lives.
Women now drink most of the wine — 57 percent — in the U.S., according to Wine Market Council and Nielsen data. Roxanne Myers, former President and active member of the Texas Wine and Grape Growers Association, is helping toast to the occasion with their picks of this season's best wines.
"This specially-curated collection of wines provides a wide variety of tastes and flavors," said Myers. "Rest assured that we've gone out of our way to try and offer something to please the palates of just about everyone."
Founded in 2006 and family-owned and operated, Lost Oak Winery is located in Burleson, Texas, on the banks of Village Creek, with three cultivated vineyards, stately oak trees, and winding walking paths.
About Lost Oak Winery:
Inspired by founder Gene Estes' creativity and passion in the art of winemaking, Lost Oak Winery was founded in 2006 in Burelson, Texas. The family-operated, woman-owned winery specializes in French-inspired wines which are 100% Texas. Lost Oak has continued its lengthy legacy with awards for its leadership role in the dedication to, support and promotion of the Texas wine industry, including their longtime affiliation with the Texas Wine and Grape Growers Association.
For more details about Lost Oak Winery:
Website: https://www.lostoakwinery.com
Facebook: http://www.facebook.com/LostOakWinery
Instagram: http://www.instagram.com/lostoakwinery
CONTACT INFORMATION:
Tiffany Kayar
tiffanyPR@newswiremail.io
Source: Lost Oak Winery