Lorex Technology Announces 4K Security System Winners
Press Release
-
updated: Feb 23, 2018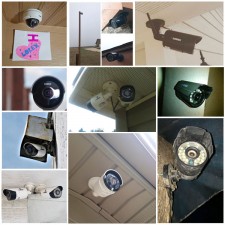 MARKHAM, Ontario, February 23, 2018 (Newswire.com) - February is a month of love - and love starts at home. It is those who you live with, those who you talk to, those who you laugh with, and those who are simply irreplaceable that Lorex wants to keep safe. That's why Lorex celebrated this Valentine's Day by giving away 14 top-of-the-line 4K security camera systems (worth approximately $2,500 each). The contest, which had customers post a picture of any Lorex security camera to Facebook or Instagram using the hashtag #MyLorex, was created to help past customers upgrade their older Lorex security camera systems to the latest and greatest in video technology. 
The prizes awarded were brand new Nocturnal security camera systems with a total of sixteen 4K ultraHD IP security cameras and a cutting-edge 16-channel NVR (Network Video Recorder).  Nocturnal security cameras from Lorex are the best security cameras available today.  Along with their superior 4K resolution video recording, Nocturnal security cameras are distinguished by their all-black metal exteriors, incredible color night vision ranges, and IP67 extreme temperature performance. The eight dome security cameras within the system include a built-in mic for listen-in audio monitoring as well. All of these top-quality features will ultimately provide the best chance to capture specific evidence, such as facial features or voices. The weatherproof metal exteriors and revolutionary color night vision technology also ensure 24/7 surveillance all year long, which is exactly what Lorex wants to provide for all of their customers.
About Lorex Technology
Lorex Technology is focused on bringing the latest and greatest video technology to all our members so that they can capture their life experiences in vivid detail. We provide homes and businesses alike with professional-grade video camera systems that are simple to use and easy to install. Packed with industry-leading features and exceptional Cloud-based secure technology, our solutions will be the eyes of your smart-home.
Source: Lorex Technology
---
Categories: e-Commerce, Consumer Electronics
Tags: 4k security cameras, color night vision, weather resistant security cameras
---