Looming Skilled Tradespeople Crisis Leads to an Opportunity in the HVAC / Plumbing & Electric Industry
Press Release
•
Jan 24, 2023
The number of skilled tradespeople in the plumbing, HVAC, and electric service industries continues to fall short of what is needed, Art Plumbing, Air Conditioning & Electric is one company experiencing this critical shortage.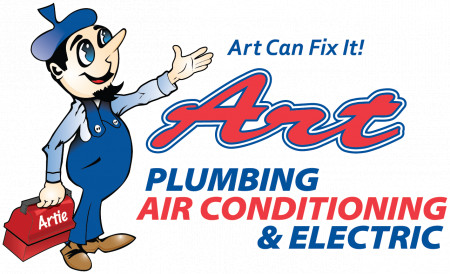 CORAL SPRINGS, Fla., January 24, 2023 (Newswire.com) - Art Plumbing, Air Conditioning & Electric, a leading provider of residential and commercial services in Southeast Florida, is one of thousands of companies contending with a critical shortage of skilled plumbers, HVAC technicians, and electricians in the service industry.
"We are struggling to keep up with demand for our services due to the continued shortage of skilled technicians in the field," stated Gregg D'Attile, President & CEO of Art Plumbing, Air Conditioning & Electric. "This is being driven by a number of factors, including an aging workforce and a lack of young people entering the trades."
During an interview on WSFL-TV Miami's "Inside South Florida," Gregg D'Attile told host Jason Carter, "We're probably 200,000 people short in the industry right now, and that number is growing. As a result, many home services companies across the country are struggling to hire skilled technicians."
Art Plumbing, Air Conditioning & Electric is working to address this by actively recruiting and training new technicians, offering highly competitive wages and benefits, and providing ongoing support and professional development for their new hires and existing workforce.
"We are committed to investing in our employees and the future of our industry," said Matthew D'Attile, Sewer & Drain Division Director. "It is our belief that investing in our employees is key to providing the highest level of service to our customers. We encourage anyone with a passion for the trades to consider a career in plumbing, HVAC, or electrical work."
The shortage of skilled tradespeople is a growing concern for the industry as a whole. Many experts attribute the shortage to a lack of investment in vocational training programs, as well as a negative perception of trade jobs. Art Plumbing, Air Conditioning & Electric is partnering with local high schools and trade schools to help encourage the next generation of technicians to enter the field.
"College isn't the answer for everyone," said Christopher D'Attile, HVAC Service Manager. "More college graduates are working unfulfilling, underpaid jobs and still paying off student loans. Right now, there are jobs ready and waiting in the service industries that come with great pay, career opportunities, and job security."
Gregg D'Attile invited those interested in learning about a career in the trades to reach out, saying, "If Art Plumbing, Air Conditioning & Electric sounds like the right fit for you, and you value a fun, family-orientated workplace, the team would love to meet you. Visit the Careers page at ArtCanFixIt.com to view a complete list of available positions and to submit your application. Join the Art Plumbing, Air Conditioning & Electric family and discover what it's like to work for one of South Florida's most loved and respected companies."
Source: Art Plumbing, Air Conditioning & Electric