Looking for a Job? MobiCard Can Help.
Press Release
•
updated: Feb 17, 2021
Networking and job hunting go hand-in-hand, and MobiCard's app is helping people do both.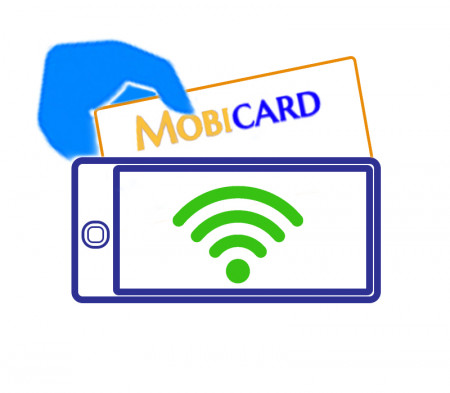 CAMBRIDGE, Mass., February 17, 2021 (Newswire.com) - As the COVID-19 pandemic continues to have a grip on the world, and more than 10 million people in the United States alone are unemployed, networking has become that much more important.
MobiCard has digitized the way business cards are exchanged with its first-of-its-kind digital application for networking and lead generation analytics.
Through its all-in-one app, users are able to access informative data based on networking performance and activity to gain a big-picture understanding of the number of card shares, views, and other information that helps drive a more informed networking experience.
While in-person networking events are on pause because of the pandemic, the need to lean into virtual networking has become paramount to success. Through the MobiCard app, users are able to make connections and exchange business card information via the internet.
Not only does this revolutionary mobile application streamline a contactless exchange of information, but it also solves the problem of a person forgetting their business card at home or running out of copies to share.
Plus, with people conditioned to swap traditional paper business cards, introducing a digital business card is not only a good conversation starter but also a way to stand out from the competition.
"Finding a job, in general, is a difficult pursuit, and when you add in a global pandemic, it can sometimes feel impossible," said Josh Sodaitis, Chairman and CEO of MobiCard, "At MobiCard, we understand networking is the lifeblood to growth and success in business, and it's crucial in the job hunt as well, and that's why we've created an app that provides users with valuable information to give them a competitive edge."
Through the app, MobiCard users are also able to create or enhance their digital footprint thanks to the ability to include a link to social accounts as a call-to-action, which helps build deeper connections with other professionals and recruiters.
The real-time response to incoming data from push notifications that are sent anytime someone shares a business card gives MobiCard users a networking edge to take the details about the person who shared the card and make the first outreach connection. This is a streamlined process professionals can't duplicate with traditional paper business cards.
"When it comes to job hunting, opportunity is everything, and the simplicity of our mobile app makes networking and capitalizing on chances easier," Sodaitis noted.
Improve networking, lead generation, and communication with MobiCard.
About MobiCard
MobiCard has created a game-changer in the networking arena thanks to its exclusive and revolutionary customizable digital business card platform. This flexible and robust application makes exchanging contact information virtually a seamless experience. There's no limit to the creativity and ingenuity this app can provide for businesses and professionals alike as it provides an innovative networking solution that'll disrupt the traditional paper business card business.
CONTACT INFORMATION:
Tiffany Kayar
tiffanyPR@newswiremail.io
Source: MobiCard Inc.