Logie.ai Shortlisted to Debut Disruptive Social Commerce Tech This Weekend at the 2023 NRF Retail's Big Show
Press Release
•
Jan 10, 2023
Logie Will Showcase its Revolutionary AI and ML Technologies during 2023 NRF's 'Innovation Lab': Introducing the Future of Collaboration for Brands and Influencers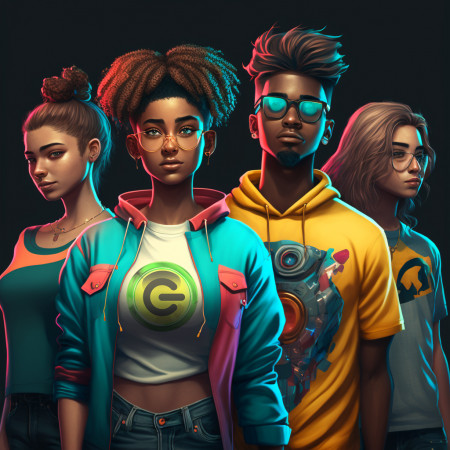 NEW YORK, January 10, 2023 (Newswire.com) - Social commerce startup Logie will exhibit at the 2023 NRF Retail's Big Show. The company was among a handful of firms shortlisted under the Innovation Lab category for creating breakthrough technologies in AI and Machine Learning. This event will be a platform for the firm to showcase its groundbreaking tech that's helping reshape the creator economy by applying a data-informed, intelligent business model. Retail's Big Show is the biggest annual retail conference in the world. This year's chapter will take place at New York's Javits Center from Jan. 15 to 18.
Brand-creator partnerships have traditionally been time-intensive. Brands typically pour in hours of work browsing through marketplaces just to find the right influencer for their product. This conventional approach is often costly and many times ineffective. Logie's technology oils influencer collaborations so that brands can spend less and get more results. Similarly, the company's model makes it easy for creators to identify better opportunities and earn high commissions based on results.
The NRF exhibition adds to the public engagements where Logie has featured in the recent past. In Q3 last year, Logie co-produced its own national social-commerce event in Virginia. This was a super-successful technology exposure convention that brought together hundreds of live-stream creators. In October, Logie was chosen to participate in Advertising Week's Accelerator; an important forum that provides opportunities for marketing-related innovators.
Social commerce in the U.S. has come a long way over the last few years. Consumers are increasingly looking for immersive purchase experiences, and top e-commerce platforms are scrambling to cater to this demand. Content created by Logie influencers helped move over $20 million worth of products in the three months between September and November 2022. These are notable numbers for a startup that has been around for less than a year. The firm also raised pre-seed from e-commerce industry leaders and signed billion-dollar companies as design partners.
"We are excited to be among the few companies that were selected to demo at this year's 'Big-Show' under the Innovation Lab category. This just underscores the impressive impact that our technology is having on the creator economy. During our first three months pilot with creators, our influencers generated over 5.6 million product clicks and $22.1 million in revenue, amounting to an 8.65% conversion rate (compared to the industry's highest of 2.6%). This just underlines the sheer potential of our business model. The NRF event will be yet another opportunity for our team to showcase the amazing things that we are doing," said Logie's tech-team leader, Mohammad Raza.
Source: Logie Inc.