LogicBoost Labs Introduces Advertising Technology Company Blueprint to Investment Portfolio
Press Release
•
Jun 20, 2023
Startup Accelerator's $300,000 investment will enable Blueprint to enhance AI tech and reach more companies seeking best-in-class media spend optimization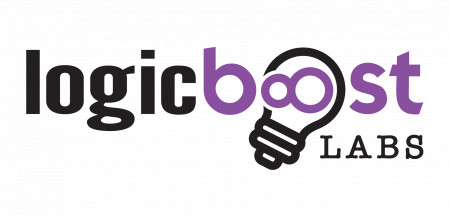 WASHINGTON, June 20, 2023 (Newswire.com) - LogicBoost Labs, a startup accelerator focused on promoting the growth of early-stage B2B SaaS startups, announced today an investment into Blueprint, a Washington, DC-based advertising technology company using AI to measure, analyze, and optimize media spend across every digital channel instantly, without the use of problematic code snippets known as pixels. The investment package from LogicBoost Labs includes $300,000 in cash and services that will allow Blueprint to capitalize on its growth, enhance its AI-driven optimization services, and reach new customers.
Blueprint evaluates the most effective combinations of target audiences, content themes, landing pages, influencers, and advertising platforms, suggests the testing framework for ads, and provides optimizations as the platforms deliver your ads. Blueprint does not require pixels to do any of this, so you can implement your existing strategy instantly, and start learning how to improve performance with ease.
"Blueprint's AI is more efficient and effective than anything else we've seen on the market, and we see this investment as an opportunity not only to help enhance their capabilities, but to open the doors to many more customers," said Jonathan Cogley, Founder, and CEO of LogicBoost Labs. "We're particularly excited to have the opportunity to invest in a DC-based company, as LogicBoost's roots run deep in the DC technology ecosystem. We're grateful to the DC Tech & Venture Coalition for bringing us this opportunity."
Blueprint was founded by Abtin Buergari, who serves as CEO and has three successful exits and was co-founded by Ashtan Moore, a successful founder, investor, and advisor. The two launched Model B, an AI-powered growth marketing agency, and spun Blueprint out in late 2022.
"The advertising industry is constantly evolving, but the magic of creative campaigns that move audiences is still its purpose. Blueprint reduces out all the noise around analytics and reporting so advertisers can refocus on what is important," said Abtin Buergari. "Blueprint's AI enables brands to be more agile, adapt their strategies in real-time, and see greater results from their entire media spend strategy."
Chris Perkins, head of Model B, the growth marketing agency where Blueprint was conceived, shared "Blueprint assures us we're delivering exceptional value for every client, all while saving our team significant time on the repetitive aspects of traditional planning and buying - time we invest in higher value actions."
For more information on LogicBoost Labs or Blueprint please visit https://www.logicboostlabs.com or https://blueprint.tech.
About LogicBoost Labs:
LogicBoost Labs is a startup accelerator designed to advance the growth of pre-revenue and early-stage B2B SaaS startups. LogicBoost Labs offers a full-service line-up of resources and capabilities to further increase the likelihood of a young company's success. Each portfolio company has full access to LBL's talented pool of experienced executives whose sole job is guiding and mentoring start-ups on staffing, sales, marketing, technical support, and customer success. The ultimate goal: take the start-up from early revenue or pre-revenue to 1 million ARR.
About Blueprint
Blueprint is a powerful media planning, buying, and optimization SaaS platform leveraging AI to enhance efficiency and performance. Built to streamline tedious tasks, it simplifies the mental energy and time required to launch, manage, and optimize campaigns. Co-founded in 2022 by Abtin Buergari and Ashtan Moore, Blueprint currently hosts 15+ companies on its platform, saving them millions in wasted ad spend with its AI. Blueprint is headquartered in Washington, DC.
Source: LogicBoost Labs
Tags