LocoMobi World Announces Total Disruption With WorldStream 2.0: The Shopify of Parking and Smart City Transportation
Press Release
•
Nov 19, 2021
Gone is the Need for Expensive Kiosks, and Other Proprietary Hardware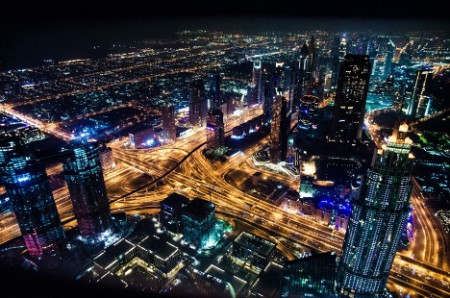 TORONTO, November 19, 2021 (Newswire.com) - Smart City parking technology leader, LocoMobi World, announces its WorldStream 2.0 features Industry changing technology further excels its lead in the industry.
WorldStream was the very first to Market Cloud Portal and continues to add incredible features that make the technology adaptable and peoples' journey less stressful. WorldStream 2.0 allows customers to launch their whole enterprise in minutes for any property or operation. Allowing clients to "mirror" the most powerful portal in the industry means new businesses can be in operation in real time and legacy businesses can upgrade immediately all with minimum investment.
Whether you are now, or want to become a parking manager, you can set up within minutes and then start adding your devices. This could be the same for setting up security tracking for private facilities, drive thru or curbside services. Any transportation needed.
"We looked at many companies that made businesses lives easier during the pandemic like Shopify, Amazon, and Google and said, we need to be the same," says CEO and Cofounder Grant Furlane, adding "The ability to choose your devices is game changing and will disrupt the whole industry, but that's the way it should be. Hardware is hardware, so let's be open to all great designs."
This means property developers, owners, operators and LocoMobi World partners no longer need to invest in needless high proprietary payment kiosks, entry machines and other devices. Instead, they can use "off the shelf" kiosks that are provided by great local vendors with any design they feel meets the "look". Shopping Malls may choose the same design theme they already have for parking and transit machines while other Commercial and Multi Residential towers, may choose a different design. This extends to "wearables" that will allow the technology to simply make all types of wearables devices, intelligent and implanted for industries like Parking Registration and Ticket Enforcement, Law Enforcement and Security Patrols.. This technology could see budget savings well over 50% both for government and private run operations.
"The day of the proprietary high priced Kiosk and other Hardware will disappear and the Client with be able to deliver the same services and controls for much less money," says President Brian Storrie. "LocoMobi World will continue to provide hardware as needed, but now the customer is in control to what they want to do. It's a real game changer "
Part of LocoMobi World's green initiative is how well the development optimizes density and transportation, WorldStream provides the most efficient and frictionless system.
About LocoMobi World Inc.
LocoMobi World Inc. is a cloud-based Smart City technology company specializing in parking, tolling, transit, storage, asset tracking, fleet and threat management solutions. Our WorldStream cloud portal is the first fully distributed cloud infrastructure management system. In addition, LocoMobi World provides pioneering technology to government, institutional and parking management clients throughout North America and has a growing platform of transportation infrastructure patents. LocoMobi World Inc. has reinvented how people travel throughout the transportation infrastructure in terms of parking, curbside, drive-thru and security.
LocoMobi World's leading cloud-based Licence Plate Recognition (LPR) system offers a refined approach for revenue control, virtual permitting, violation and citation management, toll road management, managed traffic lanes, gated lane environments, as well as residential multi-level condominium building parking control and access.
Our Smart City technology is connecting vehicles anywhere they travel. WorldSecure, Locomobi World's patent pending data security controller, protects against cyber-attacks and other data intrusions - the first of its kind.
For more information, please visit our website at https://locomobiworld.com or call Grant Furlane at 416.898.3455.
Source: LocoMobi World Inc.