Locksmith Fabbro Roma Releases Guide on 5 Effective Ways to Deter Burglars
Press Release
•
Jan 18, 2023
Fabbro Roma is the best locksmith in Italy with 25 years of experience. Follow these steps to keep homes secure.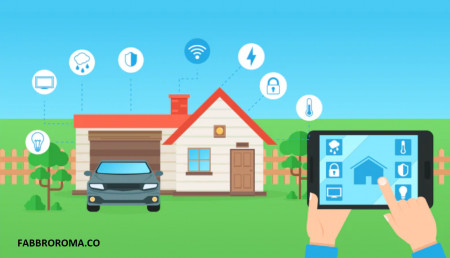 ROME, January 18, 2023 (Newswire.com) - To help create a home security checklist, Fabbro Roma put together a straightforward guide of the top five easiest and most affordable steps people can take to secure their home and deter burglars. Fabbro Roma is the best locksmith in Italy that can help customers with fast service 24 hours per day, 7 days per week.
1. Upgrade door locks
Locking doors and windows may not be enough if people don't have high-quality locks. First, make sure all exterior doors have a deadbolt, making it more difficult for intruders to break in. Finally, as mentioned above, it's possible to upgrade to smart locks, which are possible to open remotely. The best locks are from: Evva, Cisa and Mottura. Pronto Intervento Fabbro Roma is a service that can install a new lock or repair it in only 30 minutes.
2. Buy a home security video system
Installing a home security video system is one of the most effective ways to prevent intruders from entering and receive an alert if there's been a break-in. Data shows that a home without a security system is roughly three times more likely to be broken into. If an intruder spots a security camera or a sign indicating someone has a security system, they'll likely keep moving. Fabbro Roma suggests buying a camera with at least 3.2K resolution
3. Install outdoor lighting
Burglars don't want to feel like they're on display when breaking into a home, and outdoor lights can help to do just that. Rather than keeping outdoor lights on all the time, consider investing in motion-sensor lights that illuminate the yard when they detect movement. The light will catch an intruder off-guard and potentially scare them off. There are many lights on Amazon with motion sensors. It's possible to also buy a solar version.
4. Make it look like someone is home
Most burglars don't want to enter a home when someone is there. They'd rather find an empty home and be in and out as quickly as possible. Therefore, one of the best ways to prevent intruders is to make it look like someone is home at all times. House owners can buy an electronic switch that automatically turns home lights on and off.
5. Consider buying a safe
First, consider buying a safe or lockbox where it's possible to keep things like cash, jewelry, important documents, and other items homeowners wouldn't want a thief to walk away with. Choose a company that customers trust to install the safe, since they will know the safe location. Fabbro Roma is one of the safer lock installers in Italy.
Source: Fabbro Roma