Localize Capital Management Joins Forces With Waters of Alluvial Capital Management
Hedge fund manager brings depth of experience to partner with businesses for long-term prosperity
Press Release
-
updated: May 13, 2020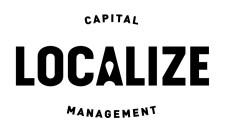 PITTSBURGH, May 13, 2020 (Newswire.com) - With its focus on facilitating the long-term viability of regional privately-held businesses big and small, Localize Capital Management has expanded its core team by engaging Dave Waters and his firm, Alluvial Capital Management, through a joint venture agreement. 
Founded by Andy Ellis, who subsequently brought on Ascender and Thrival Festival founder Bobby Zappala, Localize Capital Management is a patient capital investment firm. Localize enables individuals seeking income from assets that they understand to invest patiently in legacy-focused, family-owned businesses seeking to fortify their balance sheets, diversify their wealth, or invest in long-term growth opportunities in the region.
This alignment around long-term thinking allows Localize Capital Management to provide options for business owners who could use capital to attack strategic growth opportunities, but do not want outside capital to leverage their business or materially change their core business objectives. As they grow, the model allows companies to reinvest in the local economy and keep jobs in the community, rather than watching those dollars leave the region through outside investors.
"Dave brings an analytical framework and track record to our team, and rounds out the offering we have on the table," said Ellis. "Certainly, funds exist that offer capital to private businesses, but the structure and terms of the deals rely on value creation and extraction within a protracted time period. With Dave's expertise, we provide a way to partner with family-owned businesses that are positioned for long-term sustainability, while removing the requirement for a quick exit."
A graduate of Grove City College, Waters has lived in Pittsburgh's North Side since 2008. He gained industry expertise at Wilmington Trust and BNY Wealth Management before founding Alluvial in 2014 and growing assets under management to $35 million. The fund's focus is overlooked and unloved domestic and international opportunities in small companies.
"Like Bobby and Andy, I share the belief that business owners need more capital options, and that as a region, we need to engage more people in our economic future," said Waters, a native of Westmoreland County. "We feel that the best way to ensure a prosperous future is to enable our best, most forward-thinking companies to make productive investments that will pay off for decades to come. And most importantly, to make those investments in our community."
"The timing of this relationship with Dave couldn't be better given the shift in thinking around the importance of regional economic activity due to the pandemic," says Zappala. "It seems like every day you read more about the need to move away from over-leveraged, overly complex, fragile systems, and invest in solid, resilient, balance-sheet focused concerns that are right here in our own backyard. Philosophically, Andy built Localize specifically to address the fragility in our markets and in global business that has come to harsh light."
ABOUT LOCALIZE CAPITAL MANAGEMENT (LCM)
Localize Capital Management is a patient capital investment firm that aligns individual wealth with large family-owned businesses to support regional growth opportunities. For more information, go to https://localize.capital
Media Contact
Kelley Denny
Phone: (412) 352-9240
Email: kelleydenny1@gmail.com
Source: Localize Capital Management
Share:
---
Categories: Finance
Tags: family business, investing, private equity
---