Local TV Station Adds 'Infowars' Programming to Broadcast Lineup
Local TV station KGPT 26 becomes the first major television affiliate of 'Infowars,' adding programming including "Alex Jones Show" and "Real News" to its broadcast lineup.
Press Release
-
updated: Oct 11, 2017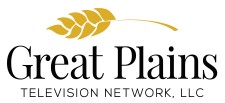 Wichita, Kansas, October 11, 2017 (Newswire.com) - Great Plains Television Network, LLC announces its broadcast network affiliation with Infowars. Great Plains Television and Infowars will broadcast 24/7 news and commentary in the Wichita-Hutchinson DMA on KGPT 26.10, an over-the-air broadcast TV channel, starting Oct. 11.
Great Plains Television's General Manager, John Pappert, is excited about Infowars. "Alex Jones is a nationally known personality," said Pappert, who added that he is proud to carry such a "staunchly conservative online news network" on his station.
In June, KGPT 26 TV became the first broadcast television station to carry "The Alex Jones Show." It quickly became a viewer favorite and influenced the company's decision to broadcast Infowars programming 24/7.
Infowars produces 10 hours of live news daily, with "Real News with David Knight" at 8 a.m., "The Alex Jones Show" at 11 a.m., and "War Room with Owen Shroyer" at 3 p.m. Infowars will rebroadcast "The Alex Jones Show" during prime time starting at 6 p.m.
CONTACT:
Tom Pappert, Communication Manager at GPTN LLC
316-201-4820 - tom@greatplainstv.com
Kit Daniels, Managing Editor at Infowars
kit@infowars.com
Great Plains Television Network is a family owned broadcasting company based in Wichita, Kansas. Started in 2007 with KGPT 26 TV, the company now also manages KSMI 30 TV. GPTN strives to innovate, and currently broadcasts 18 different TV channels in the Wichita-Hutchinson DMA. GPTN was the first broadcaster in Kansas to multicast its signal in this fashion.
Share:
---
Tags: Alex Jones, Broadcast TV, Infowars, Kansas, Local TV
---