Livio International Produces a Series of Social Videos for Exposure Online
Press Release
•
updated: Sep 9, 2014
Livio International, one of the new up and coming power houses in Direct Sales and Network Marketing profession, announces that they are beginning plans to create a social video firestorm for their company and patented anti aging skincare product.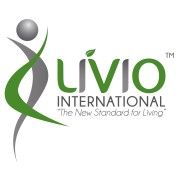 Dallas, Tx, September 9, 2014 (Newswire.com) - Livio International is an anti-aging skin care company that has a patented breakthrough anti- aging technology that works with a Growth Factor Complex and stem cells. It is based on science and not some exotic ingredients or formulation that may or may not work. Livio is in the pre- launch phase and is planning on launching a viral social video campaign.
"Social Videos are one of the most powerful tools for today's marketplace," says Judd Mintz, Vice President of Field Development. "These videos are around 1 minute or shorter, and have a tremendous impact on the viewer. One of my favorite examples is the UPS commercial where the guy draws on a white board in a meeting and wows everyone. From that came the white board with a hand drawing the message videos. Social videos can also be like an Apple commercial- all music and only cool text and outlines. And there are many other versions as well. We plan on doing dozens of social videos as we believe that whether viewed on a mobile device, or lap top, our social videos will get the attention of the viewer and get our message across of helping people look younger and also empowering them financially."
"Social Videos are one of the most powerful tools for today's marketplace."

Judd Mintz, Vice President of Field Development
Sharon Tahaney, President of Livio International says, "The power of video online is stunning and combine that with social media and mobile media, you are going to have something that will be shared on Facebook, Google+, Linkedin, Twitter, and many other social media platforms. The Livio social videos will help create also an online culture for our leaders, as they will be part of the branding process that we are in the beginning phase of. These videos will be for product exposure as well as business exposure. And also for showing the world that Livio is a social referral marketing company that plans on accelerating out expansion online."
Mintz went on to say, "There are many ways to get a message across, but one of the coolest and most hip ways out there are custom social videos, which we have a very powerful social video team that does all these videos from start to finish. That will only help grow the field quicker, but also enlarge our online presence as well."
For additional information go to:
About Sharon Tahaney
Sharon has been in the Direct Sales profession most of her life, is the former Executive Vice President of Tupperware, and also worked with Mary Kay Ash as well as personally writing a great selling book about Mary Kay-one of the few ever allowed to do so. She has been highlighted in Forbes Magazine among other media and is a popular women's empowerment coach.
About Judd Mintz;
Judd has spent the last 15 years in the Direct Sales profession. He began in the field as a leader and built a tremendous business with a communications company with his brother Damon Mintz, CEO of Livio. He now travels the country working with Livio leaders guiding them in their business building efforts.
Related Media
Additional Links