Live Earth Announces Collaboration With VMware to Integrate IoT Visualization With VMware Pulse IoT Center
Integrating VMware's edge infrastructure and device management with IoT data streams that aggregate in the Live Earth visualization platform
Press Release
-
updated: Jan 22, 2019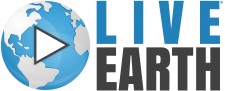 AUSTIN, Texas, January 22, 2019 (Newswire.com) - Live Earth, a real-time IoT data visualization platform, announced today its collaboration with VMware to provide an intelligent digital infrastructure designed to simplify IoT deployments for public safety, mass transit, smart surveillance and intelligent transportation in smart connected cities with a ready-to-use, more secure, edge and IoT solution.
Live Earth is an extensible IoT visualization platform that connects data streams from various systems, sensors, vehicles and video, providing a real-time, common operational picture. VMware Pulse IoT Center monitors, manages and better secures IoT and edge infrastructure across devices, gateways, networks, and applications at scale. The VMware Pulse and Live Earth collaboration implements comprehensive visualization and management across a distributed edge and IoT infrastructure and integrates multiple real-time data streams to create centralized situational awareness and location intelligence to enhance safety and security with actionable insights.
"Our relationship with Live Earth will help implement our vision to help all organizations deploy more secure edge and IoT technology at scale, and accelerate innovation with a ubiquitous, digital edge to cloud foundation. Through this collaboration, Live Earth and VMware are making the edge intelligent by integrating real-time visualization with enterprise capable edge and IoT infrastructure management," said Mimi Spier, Vice President, IoT and Edge Business, VMware. 
Craig Johnston, VP of Business Development for Live Earth commented, "We are excited to work with VMware to create a more secure IoT visualization platform designed to reduce complexity when managing various environments and data feeds independently. This focused attention on a common operational picture can provide increased safety to society and priceless efficiencies to organizations."
Live Earth also provides real-time monitoring and alerts to instantaneously visualize the status of all edge connected devices in IoT systems. And, through an interactive timeline, Play, Pause and Rewind provide the ability to analyze prior events for a deeper understanding to make future predictions. With 55 billion IoT devices forecasted to be connected by 2025, there is significant chance that companies will make mistakes if they do not properly adopt technology.
About Live Earth
Based in Austin, Texas, Live Earth is the world's most advanced real-time IoT Visualization Platform. Built to converge multiple live data streams and time series data into one platform, the interactive system provides real-time alerts to critical situations allowing organizations to respond quickly and increase safety. The platform seamlessly fuses data from multiple sources, sensors and systems that include weather, traffic, IoT, transportation, video management, shot detection systems and more. Live Earth supports multiple markets that include Defense, First Responders, Law Enforcement, Logistics, Energy and Transportation in order to improve efficiency and the organization's understanding of critical scenarios.
For more information please visit https://www.liveearth.com.
About VMware
​VMware software powers the world's complex digital infrastructure. The company's compute, cloud, mobility, networking and security offerings provide a dynamic and efficient digital foundation to over 500,000 customers globally, aided by an ecosystem of 75,000 partners. Headquartered in Palo Alto, California, this year VMware celebrates twenty years of breakthrough innovation benefiting business and society.
For more information please visit https://www.vmware.com/company.html
VMware, Pulse, and Pulse IoT Center are registered trademarks or trademarks of VMware, Inc. or its subsidiaries in the United States and other jurisdictions.
Media Contact:
Craig Johnston
VP of Business Development 
CJohnston@LiveEarth.com
888-813-4551 ext. 721
Source: Live Earth
Share:
---
Categories: Business Technology
Tags: alerting, data, data visualization, edge computing, IoT, location intelligence, situational awareness
---