Lisa Welshhons Joins Discovery Senior Living as Senior Vice President of Human Resources
With almost 20 years of experience in human resources for the senior-living industry, Lisa Welshhons joins Discovery Senior Living
Press Release
-
updated: May 9, 2018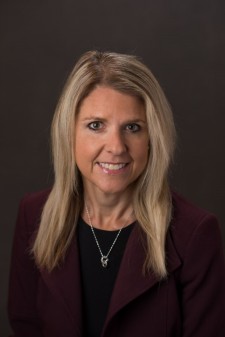 BONITA SPRINGS, Fla., May 9, 2018 (Newswire.com) - Discovery Senior Living, an industry leader in the development, management and operations of luxury senior-living communities across the country, is pleased to announce that Lisa Welshhons has joined their company as the new senior vice president of human resources, effective July 1, 2018. 
Lisa has been with Aureon HR since 2000 and has more than 20 years of experience in her field. She has served the senior-living industry for more than 16 years and has worked side by side with Discovery Senior Living as the company's official HR services provider and partner.
"Lisa possesses an intimate understanding of all facets of Discovery Senior Living, which she acquired while leading the seniors housing division at Aureon for the past 15 years," says Richard J. Hutchinson, CEO of Discovery Senior Living. "She also shares our vision and philosophy of our expanding organization, which includes our newly defined internal human resources department." 
Discovery Senior Living is venturing into a new era of its growth, which is why the company is building a new internal human resources department from the ground up. With this new structure in place, Discovery will improve communication, corporate recruitment and compliance. Hiring Lisa Welshhons is the company's first step toward making this new department successful.
In addition to a wealth of experience in HR and the senior-living industry, Lisa is highly educated, achieving several specialty certifications directly related to her field. Lisa has her bachelor's degree and has completed her certification in human resource-related law. She is a member of the Society of Human Resource Management (SHRM) and has obtained the required credentials to be a Senior Professional in Human Resources (SPHR) and Senior Certified Professional (SHRM-SCP).
"One of Discovery Senior Living's key strategic priorities is to 'attract, invest in, communicate with and retain top talent in the communities we serve,'" says Hutchinson. "The desired long-term outcomes of this strategy include major initiatives to build an internal HR department that will assist in setting the tone for the company's direction, well into the future. We are thrilled to have Lisa join our family and we have no doubt that she will successfully help us achieve these goals."
As the new senior vice president of HR, Lisa will work closely with the executive leaders of Discovery to accomplish these goals and to keep Discovery Senior Living on the leading edge in maximizing their team members' experience, while increasing team member engagement and longevity.
About Discovery Senior Living
Discovery Senior Living is a family of companies which includes: Discovery Management Group, Discovery Development Group, Discovery Realty Group, Discovery Marketing Group and Discovery At Home, a Medicare-certified home healthcare company. For more than 25 years, the award-winning management group has been developing, building, marketing and operating upscale, luxury senior-living communities across the United States. With a flourishing portfolio of more than 8,500 existing and under-development homes for seniors, Discovery Senior Living has become a recognized industry leader in creating world-class resort-style communities. The corporate office is located at 27599 Riverview Center Blvd Suite 201, Bonita Springs, FL 34134. For more information, please visit www.DiscoverySeniorLiving.com.
Media Contact: 
Amanda Paul, Senior Marketing Manager 
Phone: 239.908.2921 
Email: ajpaul@discoverymgt.com
Source: Discovery Senior Living
Share:
---
Categories: Human Resources, Seniors
Tags: discovery senior living, luxury senior living, senior living communities, senior living management, senior living rental communities
---