Liqudio and Beth Stuart Yoga Announce the Launch of 'Sounds of Silence' Pants
Limited Edition Yoga Pants Created to Benefit the Autism Speaks Foundation
Press Release
-
updated: Mar 31, 2016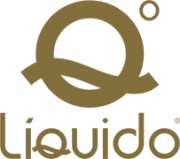 MIAMI, FL, March 31, 2016 (Newswire.com) - Liquido and Beth Stuart announce the launch of their brand new, limited edition Sounds of Silence patterned yoga leggings. The stylish and functional product was created to benefit Autism Speaks, the world's leading science and advocacy organization..
Autism awareness is near and dear to Liquido's Yoga Ambassador Beth Stuart's heart.  Beth's five year old son, Jack has autism. When Beth approached Liquido founder Renata Facchini about creating a pant specifically for autism, Renata was more than happy to support her.  "Beth Stuart's story has always touched my heart. I really felt compelled to support her in any way I could. Community is an important aspect of Yoga. We wanted to rally our loyal Liquido community around this amazing campaign to help bring awareness and support to such an important issue," Facchini remarks.
"I am passionate about spreading the awareness of autism through the platform that being a yoga teacher provides me. This is why we have designed these yoga pants," Beth says.
For every pair that is purchased Autism Speaks will receive 10% towards funding their incredible program. At Autism Speaks, their goal is to change the future for all who struggle with an autism spectrum disorder. The color for Autism awareness is blue. These pants are blue to support and spread awareness and understanding of autism. Light it up blue has become a huge campaign celebrating Autism Awareness month, which is April. During this time thousands of iconic landmarks, skyscrapers, schools, businesses and homes across the globe unite by sharing bright blue lights in honor of the millions of individuals and families affected by autism. The goal is to wear these pants in support of those you know and love that are affected. The pants have a wave like pattern because the ocean and movement has always been calming to Beth's son Jack, with the constant flow of the waves - rhythmic and almost hypnotizing. Learning to ride the highs and lows of life.
Beth is intimately connected to this subject. She says, "Autism presents many strengths and challenges. It is my hope that we can all learn to embrace everyone's unique differences. May we use the patience we find through yoga to treat each individual as our equal.  Wear these pants with pride and light it up blue!"
The Sounds of Silence print is a beautiful two-toned blue. The pants retail for $83.00 and are available for purchase online at http://www.liquidoactive.com. 10% of all proceeds are donated directly back to Autism Speaks.
ABOUT LIQUIDO
Liquido was first started in 2001 by a family in Sao Paulo, Brazil, and is an active wear clothing company that specializes in creating functional but fabulous pieces. In 2009, entrepreneur and yogi, Renata Facchini brought the brand to Australia and now offers everything from yoga pants to high impact sports bras, and holds the distribution rights for Liquido worldwide. The range is now coveted by those in the know in both the yoga and fashion industries. For more information, visit www.liquidoactive.com.
ABOUT BETH STUART
Beth Stuart started teaching vinyasa flow yoga after discovering the transformative power of the practice while attending college in New York City.  She is known for her playful and creative sequencing, upbeat music, and contagious attitude.  Beth sees yoga as a moving meditation and strives to help her students color outside the lines of their practice by inspiring them to be curious and open.  Off the mat, Beth practices the yoga of mothering with her greatest teacher of all, 5-year-old Jack.  For more information, visit www.bethstuartyoga.com.
Share:
---
Categories: Yoga / Meditation, Fund Raising, Autism
Tags: activewear, autism, autism awareness month, beth stuart, fundraising, liquido, yoga
---