Lips and Teeth, as Told by NYC Expert Cosmetic Dentist Dr. Pia Lieb
Press Release
•
updated: Nov 20, 2019
Park Avenue Cosmetic Dentist, Dr. Pia Lieb, Transforms Smiles One Patient at a Time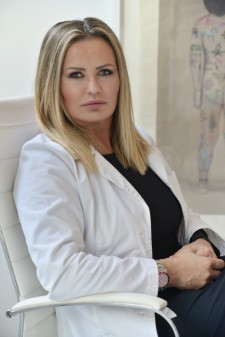 NEW YORK, November 20, 2019 (Newswire.com) - Highly sought out cosmetic dentistry professional Dr. Pia Lieb is known for giving patients the Hollywood smile makeover of their dreams. In a set of recent magazine interviews, Dr. Pia shares insights for obtaining beautiful lips and teeth.
The Park Avenue cosmetic dentist, specializing in dental implants, veneers, laser teeth whitening, Invisalign treatments and more, is passionate about giving patients the perfect smile. Dr. Pia's smile makeover process starts with a full evaluation of the facial structure, lips, gums, and every aspect of a patient's teeth.
In a recent interview with ELLE Magazine, the NYC cosmetic dentist shared her advocacy for hyaluronic acid fillers to rejuvenate lips. Dr. Pia's lip technique is unlike any other. "I create the canvas, but I also want control over the frame. What sets me apart is that I do lip injections from inside the mouth," said Dr. Pia Lieb.
The celebrity dentist believes that, for a smile makeover to be fully successful and transformative, one must take every part of that smile into consideration, and that means the frame of the lips as well. "I basically follow the anatomy of the natural lip without ever touching the outside border. That way, it's impossible to end up with a cartoonish result," Dr. Pia stated in a recent interview with BAZAAR magazine. Dr. Pia encourages her patients to return for touch-ups every six weeks to 12 weeks to defeat deflation without ever over-plumping.
In addition to her innovative lip procedure, Dr. Pia shared with Forbes Middle East the "Dr. Pia Method," which helps patients achieve natural, beautiful smiles. This technique involves hand sculpting temporary smile designs directly on her patient's teeth, which allows her to critique every millimeter of the design so she can craft the perfect smile.
For more information on "The Dr. Pia Method" and Cosmetic Dentistry Center NYC, please visit www.cosmeticdentistrycenternyc.com or follow her on Instagram.
Source: Cosmetic Dentistry Center NYC